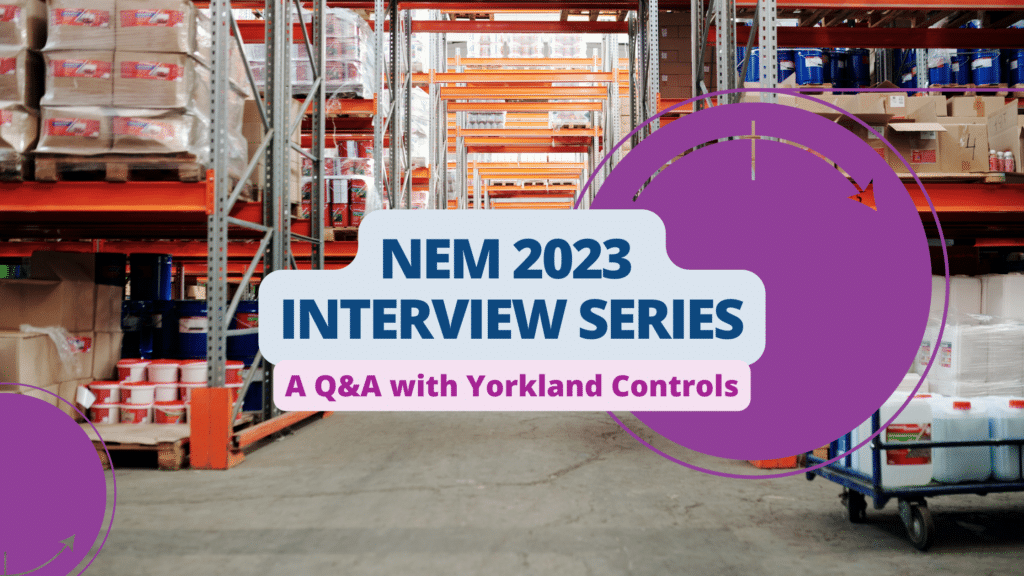 As National Engineering Month goes on, we're chatting with engineers at some of the top firms in the province. Recently I met with Emmanual Augustine who is an Application Support Engineer at Yorkland Controls. In this Q&A we discuss his experiences working for a smaller company that hires engineers. and why he highly recommends it.
Can you tell us about the types of projects and technologies that Yorkland Controls is currently working on, and how they align with the interests and skills of an engineer?
I completed my engineering degree at the University of British Columbia, specializing in electrical engineering. Recently, I started working as an Application Support Engineer for Yorkland Controls. During my time in school, I did internships, but I took a bit of a roundabout path before re-entering the workforce. I spent 5.5 years doing my degree which involved internships and then I volunteered for two years. By joining Yorkland Controls, I have been introduced to the mechanical side of engineering. It is a skill set that I wanted to acquire, and as a new engineer, I am learning a lot.
Yorkland Controls specializes in automation and control solutions, typically for buildings, facilities, and industrial processes. As a company, we provide services and parts catering to these solutions, including controllers, valves, sensors, and actuators. Additionally, we offer emerging technologies such as people counting, monitoring systems, lighting control systems, and building analytics for HVAC systems. Our goal is to optimize our clients' energy usage, reduce operating costs, and improve system health and efficiency. We do a lot of work with the commercial industry, such as commercial buildings, hospitals, universities, and industrial facilities. We have built a reputation in these areas for our work and customer service.
As an engineer at Yorkland Controls, you will work on technical tasks and projects related to these solutions, applications, and fields. This work includes application engineering, which involves selecting the appropriate systems for specific use cases, estimating and quoting, creating engineering drawings and submittals, data analytics programming, controller programming, networking, and project management. Engineers at Yorkland Controls will likely be involved in many of these aspects of the job. The skills that engineers develop at Yorkland Controls are considered essential for the development of new engineers.
How does Yorkland Controls foster a culture of innovation and collaboration among its engineering team?
It's easy to say that collaboration is required when working on a project. There are many opportunities for collaboration at Yorkland Controls, especially concerning projects. Collaboration is at the core of the work being done at Yorkland Controls. To facilitate this collaboration, we encourage communication and utilize interdisciplinary teamwork among our engineering team members. Internally, we have teams like the project coordination team that manage the projects, the design team, project managers, and the build team that assembles the panels and equipment. At some point in the process of the project, the accounting team also works with us. Collaboration and interdisciplinary teamwork are essential elements in the success of these projects.
In the process, we ensure that the way we do things is not only proper but also modern. We have to innovate in this sense. The engineering team is given regular training and certification opportunities to ensure that they are up-to-date with the latest practices. They are also provided with the latest technology, such as software, hardware, and equipment, to perform their jobs effectively. Collaboration and innovation are essential elements of Yorkland Controls, especially in the engineering team.
Can you speak to the opportunities for professional development and career advancement for engineers at Yorkland Controls?
Developing these skills and receiving training is very important for an engineer. When looking for employment, it's important to seek a place where you can develop yourself. At Yorkland Controls, there is a heavy emphasis on investing in the engineer. We are required and encouraged to take training outside of the mandatory ones, such as job site safety and WHMIS. This includes software training, programming training, and new cloud analytics training. There are many different technologies emerging that are changing the landscape of the HVAC industry and becoming more integrated with new cloud technology. We want to ensure that our engineers receive the necessary training to do their job effectively and efficiently in a modern way. Some of the training opportunities available include Factory:
Niagara 4 training, Johnson Controls Factory training, Haystack training, and FIN Stack training. Overall, there are many training opportunities available.
How does Yorkland Controls prioritize safety and quality in its engineering processes and projects?
I would have to say that Yorkland ensures, as I mentioned earlier, that all engineers are equipped with the necessary skills to promote safety and quality in our workplace. All engineers are required to maintain up-to-date safety certifications. We have managers and teams that help us stay on top of this, and regular team meetings emphasize this as well. There are follow-ups on training, certifications, and open discussion on health and safety, and personal safety or workplace safety. Internally, we have a health and safety committee that has implemented various mechanisms to promote personal safety at the workplace. But obviously, once you're on-site, safety is in your hands, and we're equipping our engineers to ensure that they make the decisions to stay safe on-site. Having technical knowledge will also help with that safety. We keep up-to-date with technical certifications and draw clear lines where they need to be. For instance, draw clear lines where they need to be. For instance, don't touch anything at or above 120V or go to a construction site area without the proper authorization, site orientation, or personal protective equipment. We take steps to ensure that our engineers, whether at the workplace or on the job site, are safe.
Can you tell me more about your Engineer in Training program and the skills it has provided you with?
During my training period, I have developed many skills which I believe are not only technical but also transferable. Firstly, communication skills are crucial in a professional environment, working with colleagues, clients, and project stakeholders requires a certain level of communication. These interactions can range from small emails to large training sessions for clients and project stakeholders. I have definitely seen an improvement in my ability to communicate, although there is still room for improvement. Additionally, I was assigned as project lead for many projects shortly after starting, which helped me develop transferable skills in project management and project life cycle management. Being able to oversee a project from start to finish and liaising with stakeholders and different teams to ensure it is carried out effectively. In addition to the technical skills I have developed such as reading mechanical drawings, design, and programming, these soft skills are valuable in any workplace.
What are some of the benefits that you think someone might find in working for a smaller company that they might not find in a larger one?
Generally, smaller companies offer their employees greater autonomy when working. I find that there are fewer layers of management, so there's more freedom for me as an engineer to make decisions and take ownership of my projects. Being small also means that there is a close-knit culture associated with it. Small companies tend to have a strong sense of community, which is important for developing camaraderie and support in the work environment. Opportunities also vary in a small company. I personally feel that a small company will offer a broader range of opportunities because the skills required to work at a smaller company are also wider. We have a lot more responsibilities, but you also gain experience in those broader areas, which makes you a more well-rounded candidate in a professional environment.
Can you tell us about the company culture and work environment of a smaller company, and how it might be different from that of a larger company?
Before working at Yorkland Controls, I did an internship at a larger company. Looking back at that experience and now working at Yorkland Controls, I can say that compared to a larger company, there is greater autonomy, responsibility, and ownership of work. Additionally, working at Yorkland Controls has shifted my work ethic to be more efficient and self-sufficient. As the only engineer on my team on the West Coast, I have had to develop my efficiency over time. 
Although I enjoy being able to do things, as a new engineer, I did hit barriers often. Thankfully, I had a good support group with my engineering team, managers, and colleagues. When I hit barriers, I had access to those resources and company-wide expertise. When working for a small company, you have immediate access to a lot of resources and can get almost immediate support and expertise.
At Yorkland Controls, employees are not siloed into a particular role. As an Application Support Engineer, I do a lot of different things, not just the things related to my particular role. A lot of people who work here can do a little bit of everything and develop skills for different things. This is part of the culture at Yorkland Controls because it promotes efficiency and being able to do many different things. Having a lot of different skill sets is an interesting part of the culture here.
Why would you recommend taking a job at a smaller company such as Yorkland Controls?
Working in a smaller company as a new engineer, it's beneficial because it has personally provided me with valuable insights into the critical business operations of a company. Working at a company like Yorkland Controls has given me many learning experiences and personal development opportunities that are almost tailor-made for me and my preferred way to grow. That being said, an engineer working at Yorkland Controls should be willing to learn and progress. It is important for me to take initiative with everything, as well as take on responsibilities and projects that I know I don't necessarily have the skill sets for yet, but with the willingness to learn as I go. There's always internal support available for me to do that. I have taken on small projects, finished them entirely, and it was amazing to see these projects come together and know that I'm supported by my colleagues along the way.
For more information about Yorkland Controls, please visit their website.