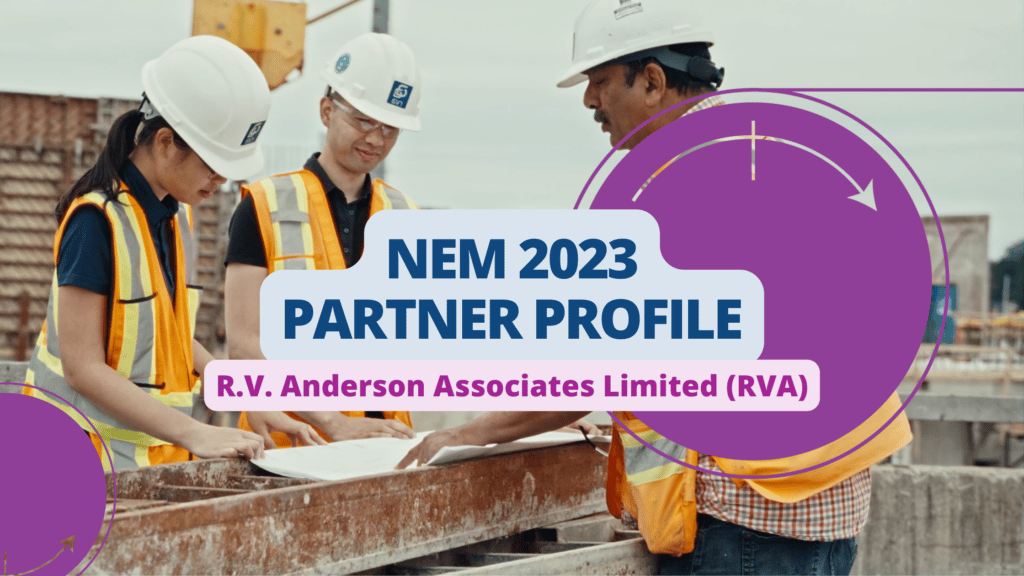 At R.V. Anderson Associates Limited (RVA), we're a community of thinkers, innovators, and collaborators who combine human ingenuity with technology and experience to deliver sustained outcomes that make a difference.
We are a 100% Canadian and employee-owned community carrying forth a proud legacy of 75 years of engineering excellence, which has grown to a thriving organization of over 400 professionals. We've raised the bar on what it's like to work at a professional engineering firm and have been consistently recognized as one of Canada's Top Small & Medium Employers, Canada's Best Managed Companies, and Greater Toronto's Top Employers for our culture. We work together across geographic, functional, and business lines to deliver dynamic solutions that are based on trust and informed decision-making. At the core of our brand is our values, connecting people, projects, and the planet.
Through waves of upheaval and adaptation during the pandemic, our firm has only continued to grow in strength and capability. As one of the fastest-growing small-to-medium engineering firms in Ontario, we've extended our national reach to include offices in Toronto, Halton, London, Niagara, Ottawa, Sudbury, Moncton, St. John's, and Halifax. We've expanded our teams to offer a wide range of services in Applications, Built Environment, Mobility, Sustainability, Urban Transformation, and Water. We've also launched RVA Architecture, a new, independent division of RVA that offers an integrated, cross-functional suite of capabilities to help our clients reimagine the possibilities in architectural design and transformation. But while our firm has evolved dramatically, our values have not, like building a team of truly dedicated, talented people who push the boundaries of innovation and design; rewarding their dedication with a supportive workplace and a dependable safety net, and fostering a nurturing culture for a diverse group of people from all walks of life.
As we look to the future, RVA is leading the way in shaping a post-pandemic workplace. We've responded to employee feedback about how, when, and where they want to work, and formalized flexible working arrangements that give our staff a choice between remote, hybrid, and in-office. This coincided with the #RVAFlex campaign, which saw team members from across the country share their perspectives on how RVA's culture of flexibility has enabled them to achieve better outcomes in work-life harmony, mental health and well-being, workplace inclusivity, team engagement, and productivity. By redesigning everyday work as flexible work, RVA has improved the employee experience while simultaneously upholding our firm's overall mission, culture, and values.
Curious to know more? Visit rvanderson.com to learn what we're about, hear firsthand testimonials from our people about what life is like at RVA, and see our teams in action. To learn about the perks and benefits of joining our team, visit our Careers page and view our openings. Make sure to follow us on LinkedIn and Facebook for our latest company updates!