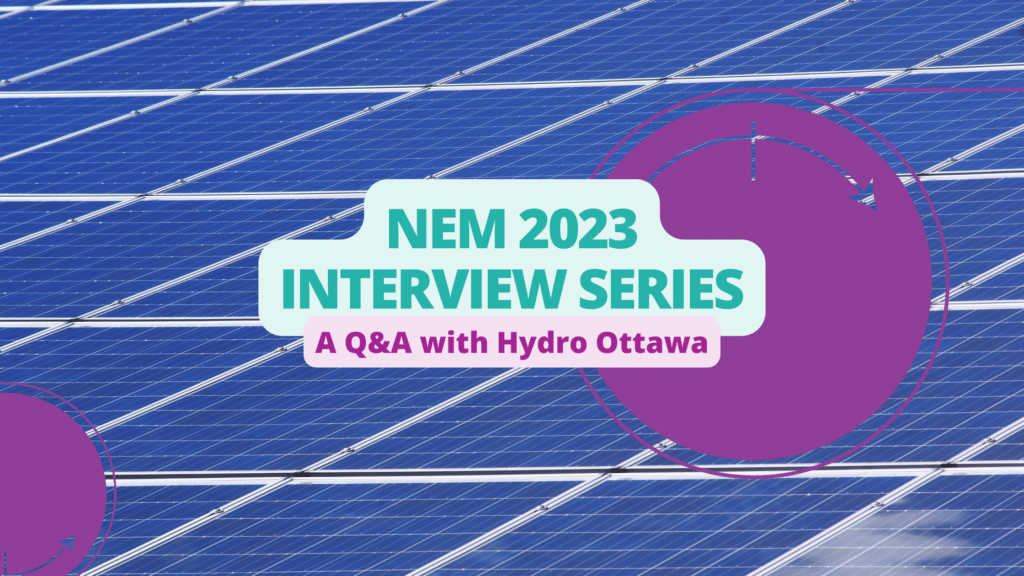 As part of National Engineering Month, we're talking to some of the foremost leaders in engineering in Ontario about what the future holds for the profession.
Recently I spoke with Laurie Heuff, Director, of Distribution Engineering and Asset Management at Hydro Ottawa about how the energy sector in Canada is expanding and how they are looking for talented engineers to join their rapidly growing team.
Tell me a bit about yourself & your background.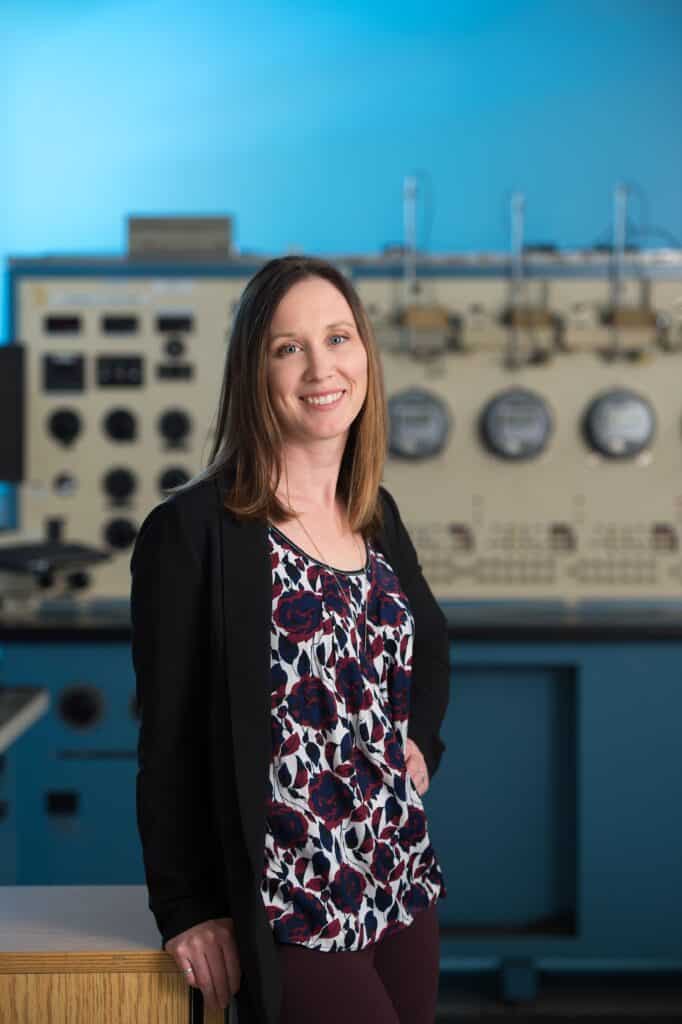 I am a mechanical engineer by education, and I graduated from Carleton University. Soon after graduation, I started working in manufacturing as a process engineer, in an industry heavily focused on continuous improvement, where I also became certified as a Lean 6 Sigma black belt. My career took a winding path, allowing me to gain exposure to leadership through a supervisory position and then into business development where I was able to lead innovation projects within manufacturing, primarily with Kraft foods which later became Kraft Heinz.
Eventually, I wanted a change of industry, as my children were young, and I wanted a more stable job with less travel, so I switched to the utility sector, which is a growing and exciting space. I transitioned to Hydro Ottawa in 2018 as the Manager of the Metering group which although very different from a technical perspective, had a surprising number of parallels to my previous roles. Since 2019, I have been overseeing Hydro Ottawa's engineering groups as the Director of Engineering and Asset Management, responsible for most of the engineers. It's been almost four years now, and I've had the opportunity to work on many cool and exciting projects with a diverse group of engineers.
Why is National Engineering Month important to Hydro Ottawa and the engineering profession overall?
I believe that engineering is a critical profession that relies heavily on collaboration and teamwork. It's essential to have colleagues that you can trust and rely on for advice and input since many problems are complex and nuanced.
Events like National Engineering Month provide a platform for engineers to connect, learn from each other, and build networks. At Hydro Ottawa, these opportunities are crucial for our engineers to interact with others in the field, across industries and trades. It's surprising how many parallels there are between different industries, and meeting people from different backgrounds provides the chance to make connections and support one another.
Furthermore, engineers tend to be modest and avoid attention, so it's crucial to celebrate their accomplishments and the profession as a whole. Engineers play a critical role in society, and recognizing their contributions is vital.
National Engineering Month provides a fantastic opportunity to bring the profession into the spotlight and celebrate the essential work that engineers do.
The theme for NEM 2023 is lifelong learning. What does the concept of lifelong learning mean to you? Why is lifelong learning important in the work that you do?
I believe that lifelong learning is about having an insatiable curiosity for understanding how things work. Many engineers, myself included, have this curiosity and likely asked their parents "why?" repeatedly when they were kids.
Engineers have a desire to constantly grow, learn, and adapt. They work in research and innovation, coming up with new technologies. Over the last century, the growth in technology has been largely due to the work of engineers. Lifelong learning and curiosity are critical to continue evolving technology, ways of thinking, and adapting to sustainability concerns.
At Hydro Ottawa, we strive to be sustainable and reduce our impact on the environment. To achieve this, we must constantly question the status quo and look for ways to improve our use of sustainable technologies to electrify society.
Can you tell me a little more about Hydro Ottawa and the types of projects you work on?
Hydro Ottawa is a local distribution company operating in the energy sector in Ontario. The Independent Electricity System Operator manages large-scale generation while Hydro One is the primary transmitter of electricity. Hydro Ottawa is one of the local distribution companies responsible for the final connection to homes and businesses.
Hydro Ottawa is involved in a wide variety of projects. The core focus is ensuring the reliability of the electricity supply, including the construction of poles, wires, and substations to a high standard. The company is also heavily involved in new and innovative projects focused on distributed energy resources, such as solar, and other alternative technologies. We work on a variety of pilot projects in the innovation space, taking an alternative and innovative approach to electricity delivery that can help drive sustainability in the Ontario energy sector.
In addition to its core services, Hydro Ottawa has affiliate companies, including Portage Power the largest municipally-owned producer of Green Energy in Ontario. They generate electricity at scale and are a major generation asset with 28 megawatts of installed sustainable green generation capacity – enough to power 107,000 homes annually. Hydro Ottawa's other affiliate company, Envari Energy Services, provides businesses with innovative solutions to save energy, improve financial performance and reduce environmental impacts.
How has the engineering profession changed over the past 5 to 10 years & how is Hydro Ottawa capitalizing on those changes?
The diversity of skill sets versus specialization is something that has changed. A lot of our previous engineers would typically stay in a very narrow-focused field and they might spend their entire profession there and become extremely deep experts in those areas. What we're seeing more of now is engineers that want to get a breadth of experience and they're really looking to understand a variety of different aspects of the engineering profession rather than staying in one. They also have a big draw to be able to understand how the work they're doing makes a difference within society, and they want to have that connection with the deeper meaning of their work as well.
For Hydro Ottawa, we want to see people be passionate about the work they're doing. Obviously, that adds a lot of value to the company in general because somebody who's working passionately on something tends to put a lot more effort into it and produce even better results. The curiosity and desire to know more means that we can build a broader skill set within each of our engineers. We have the ability to move engineers across various groups within my section, the company, and our affiliate companies. It can be incredibly beneficial to be able to give people a broader perspective and move them around to leverage their knowledge from one division to the next or one group to the next.
Are there any specific programs, initiatives, or outcomes happening at Hydro Ottawa that you'd like to tell me about?
Our net zero commitment is our top priority. We plan to achieve net zero in our operations by 2030, making us the first municipal utility to do so. Our CEO refers to this as our "moon shot," similar to Kennedy's space mission. Our company is committed to this goal, and we are engaging employees throughout the organization to help us achieve it. Our engineers are leading the way in this effort, as there is still much to be developed. We have established employee groups and road map groups to come up with new ideas and methods to achieve our goal.
We have an 8-point strategic direction that heavily emphasizes innovation and sustainability. The net-zero moonshot is just one of them. The other two that are particularly relevant to our engineering group are becoming the partner of first choice and spearheading green energy projects, as well as enabling distributed energy resources. These initiatives require innovative engineers who are willing to push the boundaries of what is currently considered the industry standard.
Additionally, one of our affiliate companies, Envari, is actively collaborating with our customers and clients to help them achieve their sustainability goals. Their projects cover a variety of areas, from EVs to public transportation, and they are actively engaging the younger generation of engineers in the area through co-op programs and engineering internships. This helps them build their careers while also sharing the knowledge of the next generation of engineers who are just coming out of school. It's a great way to cross-share information and expertise.
What does the future of engineering look like and how does Hydro Ottawa fit into that?
One important aspect of the future of engineering is increased international collaboration. Access to engineers from different companies and countries is becoming more common in Canada. The federal government is working on immigration policies to facilitate this. Hydro Ottawa is benefiting from this trend by diversifying its engineering team with engineers from various backgrounds.
The borders between countries are breaking down, and engineers from different parts of the world are coming to Canada, creating a melting pot of different viewpoints and ways of working. This is a positive trend that Hydro Ottawa is taking advantage of. It's about recognizing an excellent opportunity to diversify the engineering complement within the company.
Having a diverse team of engineers with different perspectives and upbringings is crucial to solving problems creatively. The more diverse skill sets and backgrounds you have, the more likely you are to come up with innovative and new solutions. This is a key direction for Hydro Ottawa and for Canada as a whole, as we continue to draw from a wide range of engineering talent from around the world.
Any final thoughts?
Hydro Ottawa is actively recruiting and seeking people with diverse backgrounds and skill sets to complement our team. We have committed to gender parity in engineers and engineering interns by 2030 and are continuously working to engage more women in our sector. The utility industry is an exciting and rapidly growing field with plenty of innovation, and we are looking for enthusiastic and talented engineers to help drive the changes ahead and guide our path forward. If you're considering a career change, this could be an excellent opportunity for you. It's an exciting time to join the utility and energy sector in Canada.
If you're interested in a career with Hydro Ottawa you can view their recruitment ad or visit their website.
Learn. Grow. Thrive. Together.
With bold topics, industry expertise, and diverse perspectives – National Engineering Month is Ontario's engineering event of the year. Together we can advance the engineering profession, spark an interest in the next generation of engineering professionals and celebrate the role that engineers play in our society. We hope you can be a part of the action by attending a #NEM2023 event. For more information about National Engineering Month Ontario events, please visit nemontario.ca.