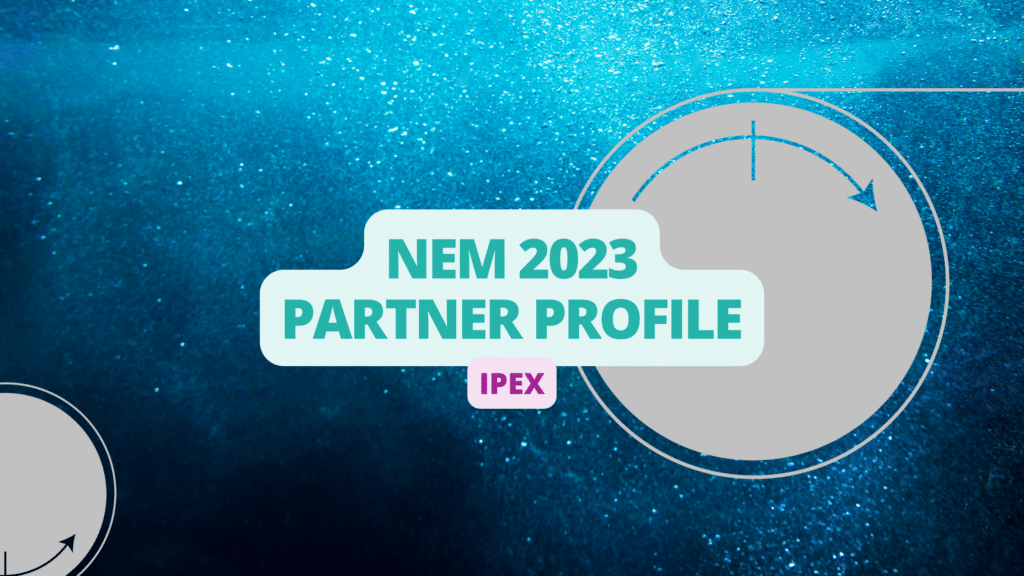 IPEX is a North American manufacturing company whose purpose is to bring solutions to the world's water challenges and accelerate the transition to clean energy. An important aspect of their success is continuous growth – and this includes supporting the growth and development of their employees across North America.
Meet Tamzid Mahmood
For IPEX Polymer Research and Development (R&D) Engineer Tamzid Mahmood, getting the chance to combine imaginative ideas with scientific processes to help improve the client experience not only sets the stage for a rewarding career — but also makes for an exciting day-to-day work environment.
"I really enjoy the amount of creativity I can apply to my work — exploring new products, new materials, testing – it's problem-solving and creativity mixed together," says Tamzid, who works in IPEX's North American R&D centre in Mississauga, Ont.
Tamzid has been with IPEX since 2010 when he joined the Co-Op program as a student at the University of Waterloo. He stayed for three terms before joining the company as an employee after graduating. As a full-time member of the team, he's now also supervising the next generation of IPEX Co-Op students.
His ability to innovate and develop ideal solutions for clients is built on IPEX's flexible and collaborative approach to research. Engineers bring their ideas to the table for a discussion with management before taking them to the lab to apply, test, and try out iterations of products aimed at meeting customer needs.
Meet Sebastian Gutierrez
As a recent addition to the IPEX team, having the chance to lead and develop a group of automation project engineers is a source of pride for Sebastian Gutierrez in a field that also provides interesting daily challenges and exciting potential for future innovation.
Joining IPEX in late 2020 as Senior Project Engineer for Automation, Sebastian had the chance to take on the more senior role of IPEX Automation Engineering Manager in March 2022, based in the company's Ile des Soeurs office in Quebec. He is now responsible for leading and coaching a group of eight project engineers and specialists, including six new team members that joined only recently.
"I help my team to understand the projects, find creative solutions for the needs of the operations, and develop project management skills," he says of his current role.
Along with his leadership and team development responsibilities, a typical day for Sebastian involves building structure and developing project teams for larger, corporate initiates. As part of this, Sebastian is active in helping his team overcome any roadblocks that could come up both internally and externally during a project.
Learn about the New Graduate Development Program (NGDP) from IPEX:
IPEX is committed to supporting the growth, development, and success of its employees throughout North America, and one program that exemplifies this is its New Graduate Development Program (NGDP).
In 2016, IPEX launched the NGDP as a way to invest in their people and nurture new talent from the ground up. Offered in three different career streams (Manufacturing, Business, and Technical), the NGDP is a two-year rotational program that allows recent engineering or business graduates to move through a series of placements across various departments within the company. Through the program, new grads gain valuable on-the-job training through challenging and rewarding assignments, as well as the tools they need for a successful future career with IPEX.
Growth with Purpose
At IPEX, every day is an opportunity to grow, challenge the status quo and find creative solutions to support colleagues, customers, and the community. As the company continues on its path of continuous growth with purpose, supporting the development of each and every member of their team will continue to be a central component of its success.
Learn. Grow. Thrive. Together.
With bold topics, industry expertise, and diverse perspectives – National Engineering Month is Ontario's engineering event of the year. Together we can advance the engineering profession, spark an interest in the next generation of engineering professionals and celebrate the role that engineers play in our society. We hope you can be a part of these incredible events by attending a #NEM2023 event. For more information about National Engineering Month Ontario events, please visit nemontario.ca.