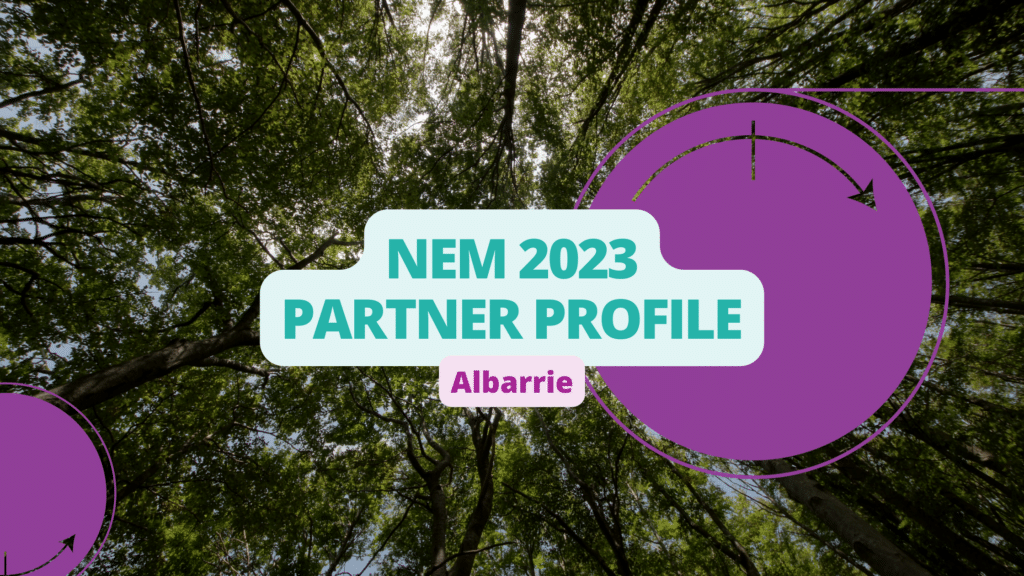 HOW ALBARRIE ENGINEERS ARE IMPACTING CLIMATE CHANGE THROUGH CREATIVE SOLUTIONS
Saluting Our Professionals For National Engineering Month
Climate change is one of the most pressing issues facing our planet today, and Albarrie's engineers are at the forefront of creating real solutions to address the problems. Our engineers are dedicated to Albarrie's mission – creating innovative, high-performance industrial nonwoven technical fabrics and products that address environmental issues created by industrial processes. With cutting-edge technology, they're helping industrial organizations move away from outdated products and methods to reduce global warming. Thanks to their efforts, industrial organizations are reducing emissions and energy consumption and protecting our soil and water from transformer oil leaks. Together, Albarrie's engineers and industry leaders are making an essential difference in tackling climate change.
"For the last 40 years, we have embarked on a mission to protect our environment, whether in the air, water, or soil," says Burhan Musafere, Albarrie's Director of Quality & Systems. "Our air filtration media and secondary oil containment system products have significantly contributed to our mission to improve the environment caused by industrial processes."
EXPLORE THE SOLUTIONS ALBARRIE IS BRINGING TO THE INDUSTRIAL ENVIRONMENTAL CHALLENGE.
With extensive backgrounds in engineering, Albarrie engineers have developed a range of products and applications to meet the needs of our customers. From air filtration media for baghouses and customized high-temperature material handling components for the aluminum extrusion industry to secondary containment products used in civil construction, they are constantly pushing the boundaries of innovation and exploring new ways to improve products. From concept to completion, they create new nonwoven technical fabrics and fabricated products that bring our customers' ideas to life.
Albarrie is home to a diverse team of engineering professionals. From chemical and mechanical engineers to civil and computer engineers, we look for teammates with specialties ranging from textile engineering and polymer chemistry; to product development, stress analysis simulation, and beyond. We also look for engineers with theoretical knowledge of civil, geotechnical, and hydrological engineering and hard skills in Solidworks and AutoCad – all while working towards creating innovative solutions to the everyday issues faced by our clients and our internal employees.
"I have been involved with product design/development, costing, purchasing, maintenance, quality, sales, supervision, and more," says Mack Jones, APC Divisional Supervisor, who went to Durham College for Mechanical Engineering Technology and has worked at Albarrie for over five years. "I constantly work to adapt, modify, and tweak machines, tools, and processes to fit our needs. I always work to reduce waste, whether it is the physical waste of a product or wasted time from redundant steps."
Engineers and engineering technologists bring immense value to our organization. Albarrie is committed to inspiring the next generation of engineers by seeking out graduates from college and university programs like Georgian College, Seneca, Conestoga, Lakehead University, and more. Under the guidance of our experienced, professional engineers, recruits gain valuable insights into the day-to-day challenges of engineering and learn how to guide customers through their risks and provide solutions; industry design standards and procedures; problem-solving; communication; and optimization.
In celebration of National Engineering Month, we salute all our engineers who strive to impact the world positively. Our dedicated professionals are committed to making a positive difference in the world. Their expert problem-solving skills are invaluable when it comes to creating new products or making existing ones better. Through their innovative ideas and solutions, our engineers have enabled us to stay ahead of the competition and keep advancing our technology. We thank them for their dedication and passion!