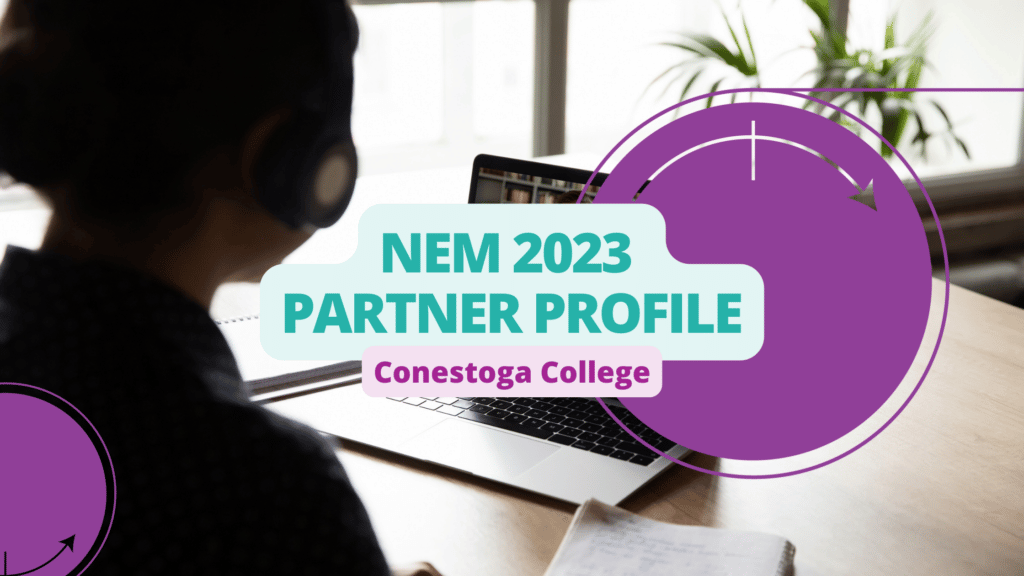 Earn a Career-Focused Bachelor of Engineering Degree at Conestoga College
Conestoga College is one of Ontario's fastest-growing colleges and a leader in polytechnic education. Located in the heart of Canada's Technology Triangle, the School of Engineering & Technology offers a wide range of academic programs and credentials, including 4-year undergraduate degrees, leading to exciting careers in the fields of engineering and technology.
Conestoga College offers a total of five high-quality, industry-recognized Bachelor of Engineering degrees with co-op. Many of these project-based degrees are already accredited (marked by *) or in the process of becoming accredited, allowing students to pursue their Ontario professional engineer (P.Eng.) designation after three years of work experience following graduation. At Conestoga, the focus is on teaching, learning, and preparing you for employment, graduate studies, and future career success.
Earn a career-focused degree in:
As society becomes increasingly dependent on the internet and communication networks, a growing demand for Cyber System Engineers who can design, manage, and protect interconnected digital infrastructures and systems has emerged. As a CSE student, you will learn about systems and applications that uphold mission-critical and safety-critical objectives such as privacy, security, and confidentiality.
Prepare yourself for career opportunities in the evolving electrical power sector by learning about power systems engineering, trans-disciplinary engineering of renewable energy generation, smart grid, energy conservation technologies and so much more. 
Through increasingly complex projects, you will progress from the technical fundamentals of mechanical, industrial, and control engineering to the design, manufacturing, and automation of advanced leading technologies.
You'll explore the evolving world of software, cutting-edge control, communication, sensing technology, and comprehensive electronic systems design through 15 increasingly complex real-world projects.
Unique in Canada, this accredited program explores modern building technology and operational systems. You'll learn how to design, optimize, and efficiently integrate building systems, such as lighting, energy, heating, etc., into both new and older buildings.
Expanding Degree Opportunities
Conestoga's degree offerings are expanding across the college to provide you with greater choice and better alignment with your academic and career goals. Offerings currently under development include a new degree in sustainable design engineering and a new joining and welding major within the existing mechanical systems engineering program.
Apply Theory to Practice Through Project-Based Work
Project-based and work-integrated learning is core to all of Conestoga's degrees. Realistic projects, simulations, paid co-op placements, applied research, and capstone projects empower you to apply theory to practice and develop the practical, hands-on skills that employers are searching for. For this reason, the School of Engineering & Technology has a history of excellent graduate and co-op placement rates.
Access State-Of-The-Art Facilities
Conestoga's School of Engineering & Technology is based at a state-of-the-art facility, conveniently located off the 401. The Cambridge Campus features labs, shops, and classrooms that are outfitted with technology to augment your learning experience. Check out a virtual tour of the Cambridge Campus and see for yourself.
If you would like to learn more about Conestoga and its diverse degrees, programs, and credentials: