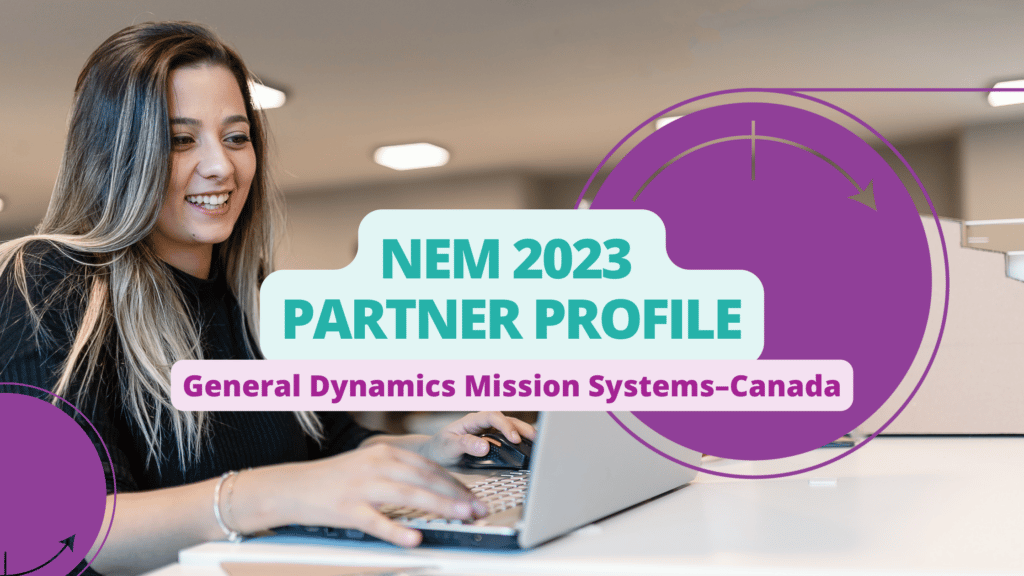 Supporting Our Engineers: From Career Start to Finish
At General Dynamics Mission Systems–Canada, we live and breathe engineering. Our multi-disciplinary teams represent some of the best and brightest in the industry. They join us because they're eager to solve complex problems for Canadian and allied forces and work alongside experts in their field. They stay with us because of the ever-evolving opportunities to design their own career paths, develop their skills, and deliver meaningful work day in and day out.
For years, we've been proud to offer a co-op program that welcomes university and college students into roles across the business. Our roster of engineering co-op students continuously impress bringing innovative ideas and fresh thinking to our teams and their contributions are second to none.
We like to sum it up by saying 'no coffee runs here', but the reality of that is that our co-op students are integrated into our teams from day one doing real work on real mission systems. They work alongside systems, software, firmware, and hardware engineers who are doing important work on some of the most sophisticated defence technology that exists. They sit in on meetings with key leaders across the business, gain exposure to real engineering challenges, and are encouraged to speak up, share their views, and contribute to business improvements.
Through collaboration and partnerships with industry and academia, we are dedicated to researching and developing emerging technologies and innovations to transform how soldiers execute their missions. Our engineering teams are the driving force behind this transformation and their enthusiasm and passion for what they do is what propels us forward and has ultimately led to our success in building deep relationships with our customers and end users – soldiers on the ground, at sea, and in the skies.
We have seen the passion grow in our colleagues and, in so many cases, solidify their decision to stick with us. Many of these individuals move into progressively more senior positions, some of which are now playing key roles in some of our largest programs as Architects, Chief Engineers, or Principal Engineers. We have helped – and continue to help – a number of our engineers in their journey to obtain the PEng distinction.
Lifelong learning and the encouraged pursuit of personal and professional goals is just one of the benefits of life at General Dynamics. We're also proud to offer compressed schedules and hybrid work options for many roles, dedicated on-site health services and virtual care, a comprehensive medical and dental benefits package, and other extended perks.
If you'd like to learn more about our current co-op and employment opportunities, visit our website. We'd also encourage you to join our job alerts Connect Portal and reach out to a member of our Recruitment team at recruitment@gd-ms.ca.