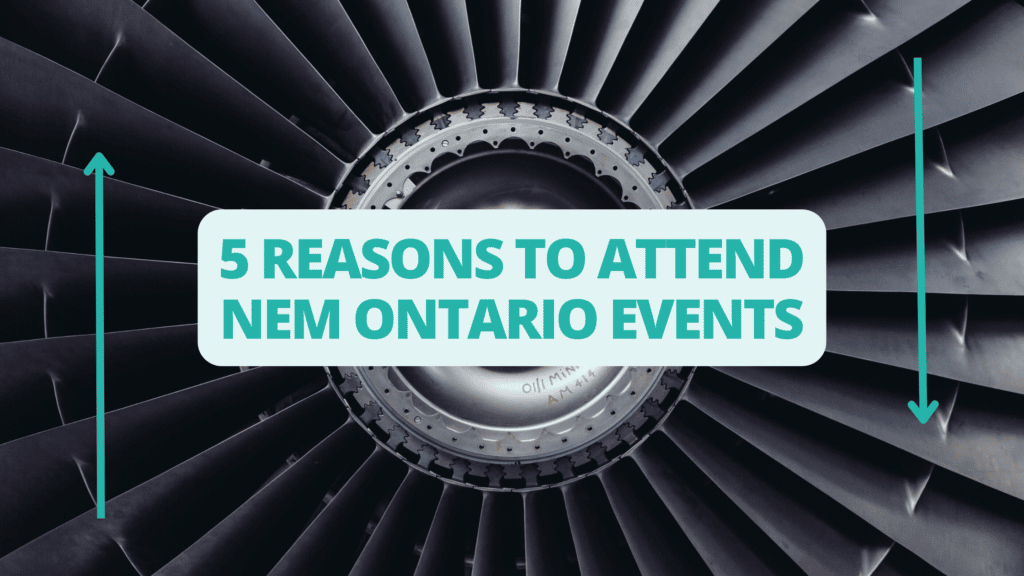 The NEM Ontario event calendar is now live!
With so many events to choose from – there is something for everyone. Visit the calendar and save your spot at an upcoming NEM Ontario event today.
The theme for #NEM2023 is lifelong learning. Each week is divided into the following categories:
Week 1 – The P.Eng. Designation
Week 2 – Lifelong Learning
Week 3 – Spotlight on the Engineering Student Challenge
Week 4 – Equity, Diversity & Inclusion
Week 5 – Engineers & Politics
NEM Ontario Kick-Off Event
We hope you will join us at the NEM Ontario Kick-Off Event! This event, hosted live at the Ontario Science Centre on March 1, will gather senior faculty from leading colleges and universities to discuss the future of the engineering degree. This event is free for OSPE members, but spaces are limited, so sign up today to save your spot.
Need more reasons to attend? Here are 5 reasons to attend an upcoming NEM Ontario event:
Professional development: NEM Ontario events offer workshops, lectures, and other activities that focus on emerging technologies, industry trends, and best practices. You can attend these events to stay current on industry developments and improve your skills, making you more valuable to employers and more competitive in the job market.
Networking opportunities: NEM Ontario events provide a platform for you to connect with your peers and other professionals in the field. This can lead to potential collaborations and partnerships, as well as opportunities for mentorship and career growth. It also allows you to connect with people in a similar field who can share insights and experiences.
Promote awareness of the engineering profession: NEM Ontario events highlight the contributions of engineers in various fields such as infrastructure, transportation, energy, and telecommunications. This helps to educate the public about the impact of engineering in our daily lives and the role engineers play in shaping our world.
Celebrates diversity and inclusion: NEM Ontario events focus on promoting equity, diversity, and inclusion (EDI) in the engineering field. You can attend events that showcase the contributions of engineers from under-represented groups, helping to raise awareness of the importance of diversity in the profession and to gain a deeper understanding of the importance of EDI in engineering.
Showcases the importance and impact of engineering: Engineers from different disciplines have the opportunity to showcase their work and the impact it has on society. NEM Ontario events provide a platform for engineers to share their work and engage with the public, which can help to promote a deeper understanding of the importance and impact of engineering.
More information about NEM Ontario 2023 events
After two years of hosting NEM Ontario events online, we are excited to announce the return of in-person events. Events will be happening online, in person, and a mix of both. We are looking forward to the opportunity to learn from experts in the field, connect with other engineers, and celebrate the impact of engineering in our daily lives. The goal for NEM Ontario 2023 events is to have participants come away with new or deepened knowledge, skills, or values that bring them together, benefit their communities or contribute to employability in engineering fields.
Learn. Grow. Thrive. Together.
With bold topics, industry expertise, and diverse perspectives – National Engineering Month is Ontario's engineering event of the year. Together we can advance the engineering profession, spark an interest in the next generation of engineering professionals and celebrate the role that engineers play in our society. We hope you can be a part of these incredible events by attending a #NEM2023 event. For more information about National Engineering Month Ontario events, please visit nemontario.ca.