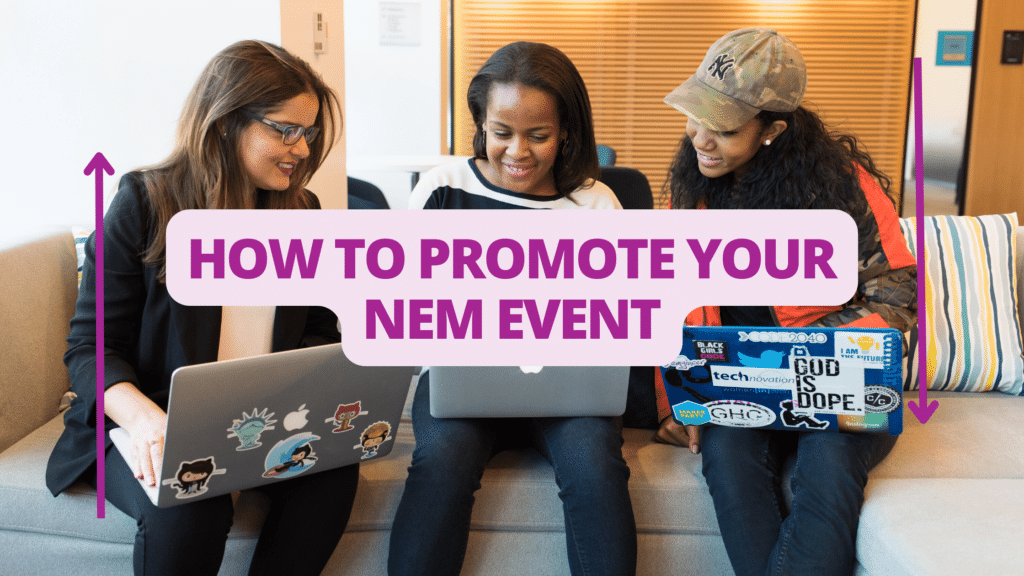 The countdown to National Engineering Month is on! Leading up to so many amazing events run by the engineering community, we want to provide event leaders, like you, with the tools you need to run a great event.
With these online marketing tactics, you'll help more people to find and attend your event and ultimately make it super successful. Keep in mind that when promoting your event, it's best to combine compelling messaging with strong visuals to persuade your prospective audiences to attend your event. Ask yourself – what value does your audience get by attending your event?
Consider these marketing tactics:
Create an event landing page on your website
The full schedule of NEM Ontario events can be found here. Plus, you'll also find more information on the specific sessions, speakers, and other important event information as well. Each and every event also has its own registration page.
We recommend that you create a landing page on your website that links to the NEM event calendar and to your specific event. This will help to drive more traffic for your event and increase overall attendance.
Your page or event website should clearly communicate why visitors should attend the event and promote your brand.
Tips for creating an effective landing page:
Some components to consider for an effective landing page/website include:
● Persuasive headline
● A brief event overview
● Speakers
● Agenda
● Exhibitors and sponsors
● FAQ
● Imagery that supports your message
● Link to your specific event's registration page
Time Your Marketing Efforts
Timing your marketing efforts prior to the event is important to drive the highest attendance. Typically marketers start promoting 2 to 3 weeks before the event.
Website Promotion
Link to your event landing page from your main website, and call out the event with banners or hero images. Don't forget to optimize your landing page for SEO.
Email marketing
Email marketing has been around forever, but don't underestimate this powerful tool. Send marketing emails and reminders. A/B test your subject lines and consider 2 to 3 emails prior to the event to maintain awareness.
Content Marketing
Write blogs and articles on your event topics. Share educational content with your target audience and use the right keywords to increase organic traffic.
Leverage Social Media
Using the #NEM2023 hashtag, create social media ads, post to your social networks, and share pictures on Instagram to get your social media followers buzzing. You can also access our free sample social media posts here.
Tap Into Your Networks
Don't forget to tap into your partners' and guest speakers' networks as well. When promoting an event, be sure to include stakeholders in your strategy meetings so they can help in brainstorming a promotion plan and executing it across their personal and professional networks.
Did you know?
There are many more resources on how to run a great #NEM2023 event available on our website. Please visit the resources section of our website to get access to these free tools.
More information about #NEM2023
This year we are excited to announce the return of in-person events! We will be offering in-person, hybrid, and online events. The goal is to have participants come away with new or deepened knowledge, skills, or values that bring them together, benefit their communities or contribute to employability in engineering fields. We encourage you to show your support for our community and attend as many NEM Ontario as possible! Check out the NEM 2023 event schedule to sign up for an event.
Learn. Grow. Thrive. Together.
With bold topics, industry expertise, and diverse perspectives – National Engineering Month is Ontario's engineering event of the year. Together we can advance the engineering profession, spark an interest in the next generation of engineering professionals and celebrate the role that engineers play in our society. For more information about National Engineering Month Ontario events, please visit nemontario.ca.