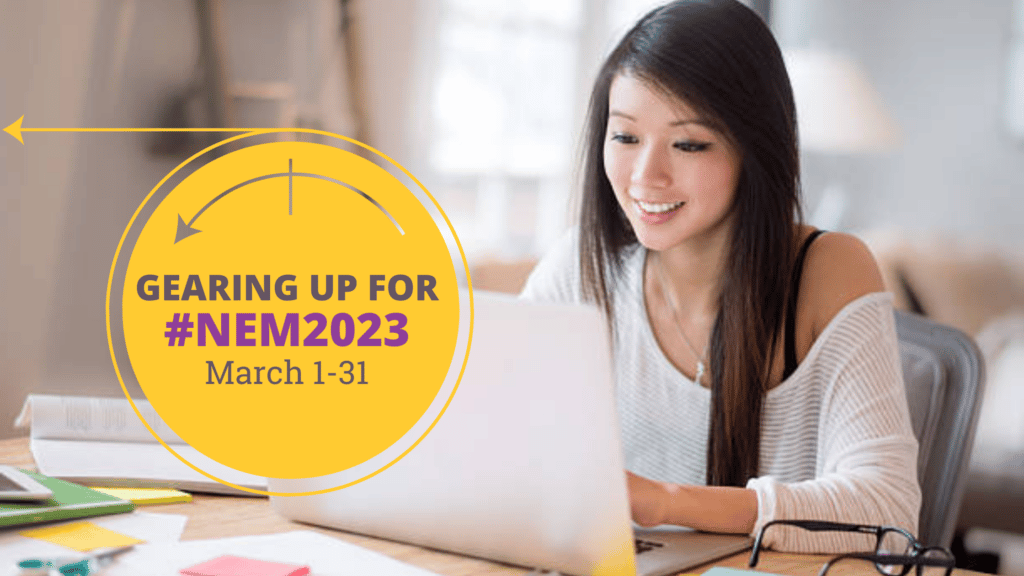 Preparations for NEM Ontario 2023 events are well underway!
Over the last few months, we have been busy preparing for National Engineering Month Ontario 2023 (#NEM2023) and in this post, we'll be sharing the latest update as to how things have been coming along.
NEM is a wonderful opportunity for engineers to come together, learn from one another, and showcase the amazing work that engineers do every day. We are excited about the many NEM Ontario workshops, lectures, competitions, and networking opportunities that our partners and volunteers have organized as these events provide a great platform for professional development, industry exposure, and knowledge sharing.
The world is changing and we're changing with it.
Our world is changing drastically and the engineering community is at the forefront of these changes. With advancements in technology and a greater emphasis on sustainability and social responsibility, the field is increasingly becoming more interdisciplinary, with engineers working on projects that integrate different areas of expertise. Engineers are also using advanced tools, such as simulation software and data analysis, to improve the design and performance of products and systems. There is also a growing recognition of the importance of equity, diversity, and inclusion (EDI) in engineering fields, leading to more emphasis on creating a diverse and inclusive workforce. As a result of all these changes, the field is becoming more exciting and dynamic, with more opportunities to make a real impact on society and the world. We can't wait to cover these topics at this year's NEM Ontario events.
Check out the #NEM2023 weekly themes:
Week 1 – The P.Eng. Designation
Week 2 – Lifelong Learning
Week 3 – Spotlight on the Engineering Student Challenge
Week 4 – Equity, Diversity & Inclusion
Week 5 – Engineers & Politics
More information about NEM Ontario 2023 events
After two years of hosting NEM Ontario events online, we are excited to announce the return of in-person events. Events will be happening online, in person, and a mix of both. We are looking forward to the opportunity to learn from experts in the field, connect with other engineers, and celebrate the impact of engineering in our daily lives. The goal for NEM Ontario 2023 events is to have participants come away with new or deepened knowledge, skills, or values that bring them together, benefit their communities or contribute to employability in engineering fields. The NEM Ontario Event Calendar is now live. We will be adding more events to the calendar throughout February so check back often for updates. We encourage you to show your support for our community and attend as many NEM Ontario events as possible!
NEM Ontario Kick-Off Event
We hope you will join us at the NEM Ontario Kick-Off Event! This event, hosted live at the Ontario Science Centre on March 1, will gather senior faculty from leading colleges and universities to discuss the future of the engineering degree. This event is free for OSPE members, but spaces are limited, so sign up today to save your spot.
Announcing this year's NEM Ontario partners
This year we have recruited a wonderful group of partners that continue to invest in the future of engineering in the province. We are thrilled to welcome the following NEM Ontario partners for 2023.
Leader Level
Champion Level
Ally Level
Advocate Level
And more to come!
Tools for event leaders
We want to thank everyone that submitted an event for #NEM2023. We know it's a lot of work to run an event, so we are extremely grateful for your contributions!
As you go into full planning mode you might want to check out these comprehensive resources that are available on our website. These free tools will help take the guesswork out of planning your event and will guide you through the planning and marketing process. There are also tools to help you on the day of your event.
Learn. Grow. Thrive. Together.
With bold topics, industry expertise, and diverse perspectives – National Engineering Month is Ontario's engineering event of the year. Together we can advance the engineering profession, spark an interest in the next generation of engineering professionals and celebrate the role that engineers play in our society. We hope you can be a part of these incredible events by attending a #NEM2023 event. For more information about National Engineering Month Ontario events, please visit nemontario.ca.