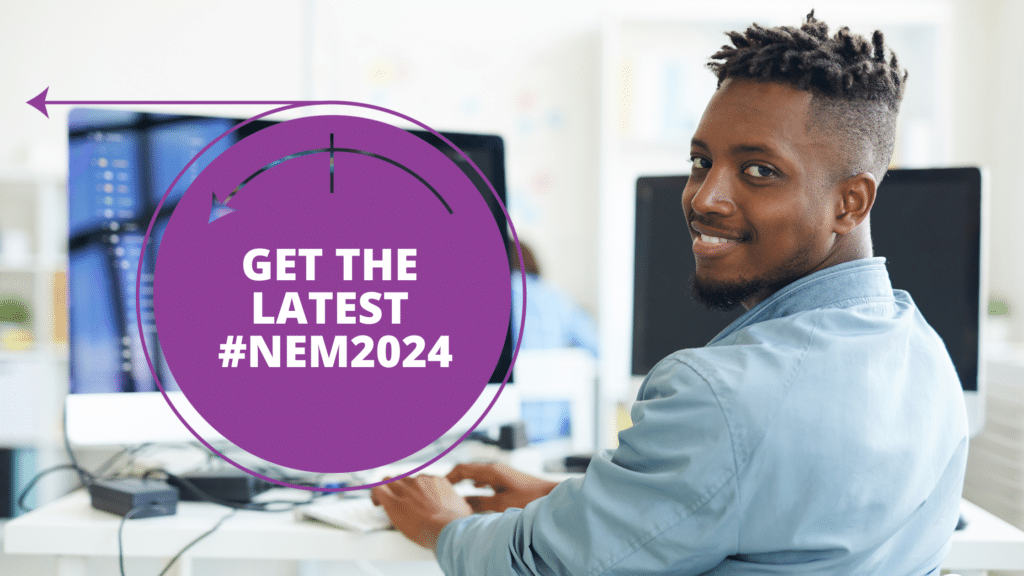 Are you ready for another exciting journey into the world of engineering as National Engineering Month (NEM) 2024 approaches? With each passing year, NEM continues to inspire, educate, and celebrate the incredible contributions of engineers across Canada. This year in Ontario, we're thrilled to announce an exceptional lineup of events and initiatives that will leave you in awe of the boundless possibilities within the field of engineering.
5 key weeks of engineering excellence
We will continue to offer weekly themes for NEM 2024. These thematic weeks will delve deep into various aspects of engineering, providing a unique opportunity for engineers, students, and enthusiasts to explore their passions and expand their knowledge. Here's a sneak peek of what's in store:
Week 1 (March 1 – 3): The P.Eng. Designation
Week 2 (March 4 – 10): Lifelong Learning
Week 3 (March 11– 17): Spotlight on the Engineering Student Challenge
Week 4 (March 18 – 24): Equity, Diversity & Inclusion
Week 5 (March 25 – 31): Engineers & Politics
Learn more about each week:
Professional Engineer (P.Eng) Week – March 1 – 3: Uncover the significance of the P.Eng designation, prepare for the National Professional Practice Exam (NPPE), and explore the future of this distinguished title.
Lifelong Learning – March 4 – 10: In a world of constant change, lifelong learning is paramount. Discover how continuous education can propel your engineering career to new heights.
Engineering Student Challenge – March 11 – 17: Witness the innovation and creativity of tomorrow's engineers today as they compete in design challenges, showcasing their remarkable talents.
Equity, Diversity & Inclusion (EDI) in Engineering – March 18 – 24: Explore the importance of EDI in the engineering world and join us in our commitment to promoting inclusivity and diversity within the profession.
Engineering & Politics – March 25 – 31: Engage with thought-provoking discussions on how engineering and policy intersect to address some of society's most pressing challenges.
Event leaders will continue to have the flexibility of offering their events in person, online, and in hybrid formats.
Calling all NEM Ontario event leaders!
Are you passionate about engineering and eager to make an impact? We're looking for dedicated event leaders to join us in organizing and hosting NEM Ontario 2024 events that will inspire and engage participants. Whether you're an experienced event organizer or new to the scene, we welcome your enthusiasm and ideas.
NEW for 2024!
Event Leader Portal
You may be wondering when we are opening event leader registrations for NEM 2024. Our team is working on an online tool that will simplify the event registration process, and allow event leaders to submit and manage their events directly on our website. No more back and forth – just log in and edit your event as needed! Stay tuned as this feature will be launching in the next month or so.
We hope you'll be part of this incredible journey and help us create unforgettable experiences. If you are interested in registering as an event leader be sure to join our newsletter and follow us on social media (LinkedIn, Twitter & Instagram) to see when registration will be opening.
Are you livin' the Eng. Life?
Engineering isn't just a profession; it's a way of life. Engineers are at the forefront of technological advancements, driving progress, solving complex problems, and making the world a better place. Join us as we jump head-first into the engineering life with our #EngLife365 social media campaign
Throughout NEM2024 we will be celebrating the daily life of engineers across the province and beyond. From the thrill of solving complex problems to the excitement of groundbreaking innovations, we'll take you behind the scenes to showcase the diverse and inspiring world of engineering.
Get involved by sharing your experiences: Share your experiences using the #EngLife365 hashtag for a chance to win. We'd love to hear about the projects you're working on, your successes, your challenges, or anything else you want to talk about.
Nominate a friend or coworker: Do know an amazing engineering professional or student that deserves some recognition? Tell us about them using the #EngLife365 hashtag for a chance to win!
Stay tuned as we share your stories, challenges, and triumphs with this exciting campaign. Like, share, and comment to celebrate the roles engineers play in our daily lives.
Stay connected with us
As we gear up for NEM Ontario 2024 events, we invite you to take the plunge into the world of engineering excellence. Join our mailing list, follow us on LinkedIn, Instagram, and Twitter, and use the #NEM2024 & #Englife365 hashtags to join in on the innovation, inspiration, and celebration of all things engineering!
Learn. Grow. Thrive. Together.
With bold topics, industry expertise, and diverse perspectives – National Engineering Month is Ontario's engineering event of the year. Together we can advance the engineering profession, spark an interest in the next generation of engineering professionals, and celebrate the role that engineers play in our society. We hope you can be a part of these incredible events by attending #NEM2024. For more information about National Engineering Month Ontario events, please visit nemontario.ca.