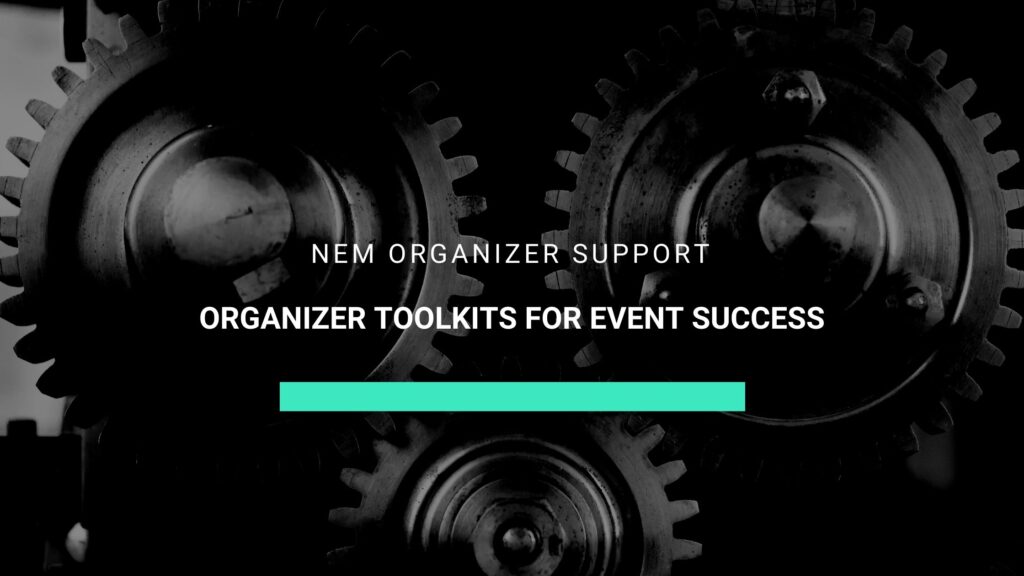 The countdown to National Engineering Month is on! Leading up to many amazing events we want to provide event leaders, like you, with the tools you need to run a great event. 
We've taken the guesswork out of event planning and created some comprehensive tools that will support you throughout running your event.  These resources can be found on the Organizer Tools section of our website, but we've highlighted a few for you here.
NEM Presentation Template
Searching for a blueprint to use for your event?  Look no further. This branded presentation template takes the guesswork out of creating a professional presentation so you can focus on the content. Download the PowerPoint file (on our website) or get the NEM Presentation Template (Google Slides) here
Event Leader Deck
Event leaders can use this deck to prepare themselves and their teams for holding a great NEM event. Get the Event Leader Deck (Google Slides).
NEM Zoom Backgrounds
We've created some NEM branded backgrounds that will take your presentation to the next level. Get these amazing backgrounds here. 
Run of Show
Keeping a live event on track can be tricky. This run of show template will help you to lay out the timing, program, and content for each moment of your event. This will help your event stay on track and on time. Here is the link to the Run of Show Template.
Event Promotion Toolkit
This toolkit will provide you with the tools to help you increase engagement with your audience and broaden the visibility of your event! Get this doc now and thank us later. You can also get some social media sample posts here (coming soon). We've also got social media imagery to accompany your post.
Set event expectations
You've already created a clear webinar title and description for the event, so make sure you deliver on the content that was promised in the promotions leading up to the event. 
Design Challenge Toolkit
Running a design challenge should be fun! To help things run smoothly, we developed resources and tools to help you along the way. With the design challenge toolkit, we'll walk you through every step of running an incredible event.  
Check out our other resources
For more resources on how to run a great #NEM event, please visit the Organizer Toolkit section of our website. 
More information about #NEM2022
Throughout the month of March 2022, all #NEM2022 Ontario events will be happening in one place via the NEM Ontario Zoom account. The goal is to have participants come away with new or deepened knowledge, skills, or values that bring them together, benefit their communities or contribute to employability in engineering fields. We encourage you to show your support for our community and attend as many NEM Ontario as possible! All NEM 2022 events will be posted to the NEM 2022 Event Calendar by mid-January.
National Engineering Month is Ontario's engineering event of the year.
Learn to change the future of engineering – together. Attend National Engineering Month Ontario events. With bold topics, industry expertise, and diverse perspectives, you won't want to miss it. To stay up to date on the latest news and information about #NEM2022, please visit our website.