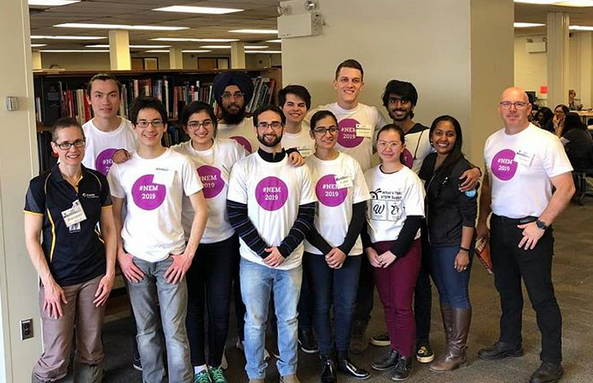 Since 2014, Ontario Association of Certified Engineering Technicians and Technologists (OACETT), in partnership with the National Engineering Month Ontario (NEM) Ontario Steering Committee, has presented the NEM Ontario College Student Challenge. The competition invites students from colleges across Ontario to host an event or series of events during NEM and compete for a three cash prizes: $3000 (for first place), $1500 (for second place), and $750 (for third place) and complimentary one-year OACETT memberships.
This year, NEM 2019 Challenge featured 16 student teams from 11 different colleges. A total of 34 events were run in conjunction with OACETT chapters in their region during National Engineering Month in March.
The events were scored on Effectiveness of Messaging, Integration of NEM theme and Participant Engagement with the final results determined by the National Engineering Month Ontario Steering Committee.
Congratulations to all the teams and a big thank you for all their efforts!
NEM Ontario 2019 Challenge Winners and Ranking!
1st place
Humber College: De'light'ful Circuits
Team Members: Brendan Woo, Enrique Assis, Vinícius De Azevedo Lima e Souza, Gurarshdeep Singh and Husnal Kaur

For the National Engineering Month College Challenge, Humber College's team partnered with Humber College and the TDSB to host two workshops at the Metamorphosis Girls STEM conference. The engineering outreach event was aimed at getting young girls interested in Engineering and STEM fields.
Over four months, a team of 13 people designed a paper circuit with an RGB LED and copper tape to introduce the participants to circuits and technology, to show them that engineering can be fun and engaging.
At the event, all participants were given their own circuit that they could build, experiment with, and take home to show their friends and families. Two separate workshops were hosted at the Metamorphosis Conference, with a total of 32 middle school girls from multiple schools. In addition, the team also worked with Humber's Community Outreach and Workforce Department at a booth to reach other attendees of the conference that were not at the workshop. This event was not only about teaching young students about engineering, but about showing them that they can have a future there. By giving the participants the opportunity to create something themselves, they were given the opportunity to exercise their creativity and foster an interest in the creation and understanding of technology.
2nd Place
Seneca College : Environmental Symposium and Panel
Team Members: Jose Alberto Rivera and Vennila Thirumaran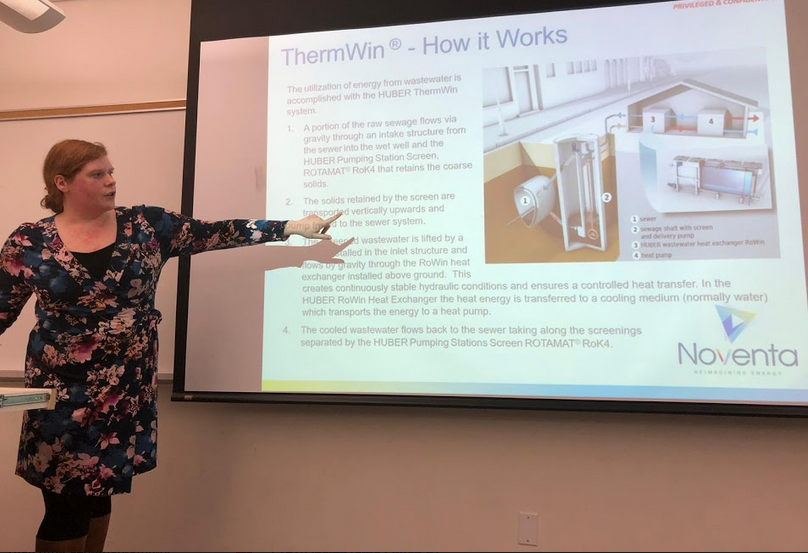 The first Seneca event was a day-long symposium focused on low impact development (LID) techniques with an aim to mitigate adverse effects on the built environment covering topics such as storm water management. flash flooding and sediment and erosion control. The event hosted speakers experienced in the industry including professionals in the public and private sector whom work collectively to minimize environmental hazards.
For their second event, the Seneca Environmental Association organized a green energy and technology panel. Diverse speakers shared their knowledge of innovative solutions to pressing environmental and economic issues. For example, one speaker presented on their company's alternative to nuclear power production and how nuclear energy can help to resolve our current predicament with green house gas emissions.
3rd Place
St. Lawrence College: Women in Engineering
Team Members: Brianna Coco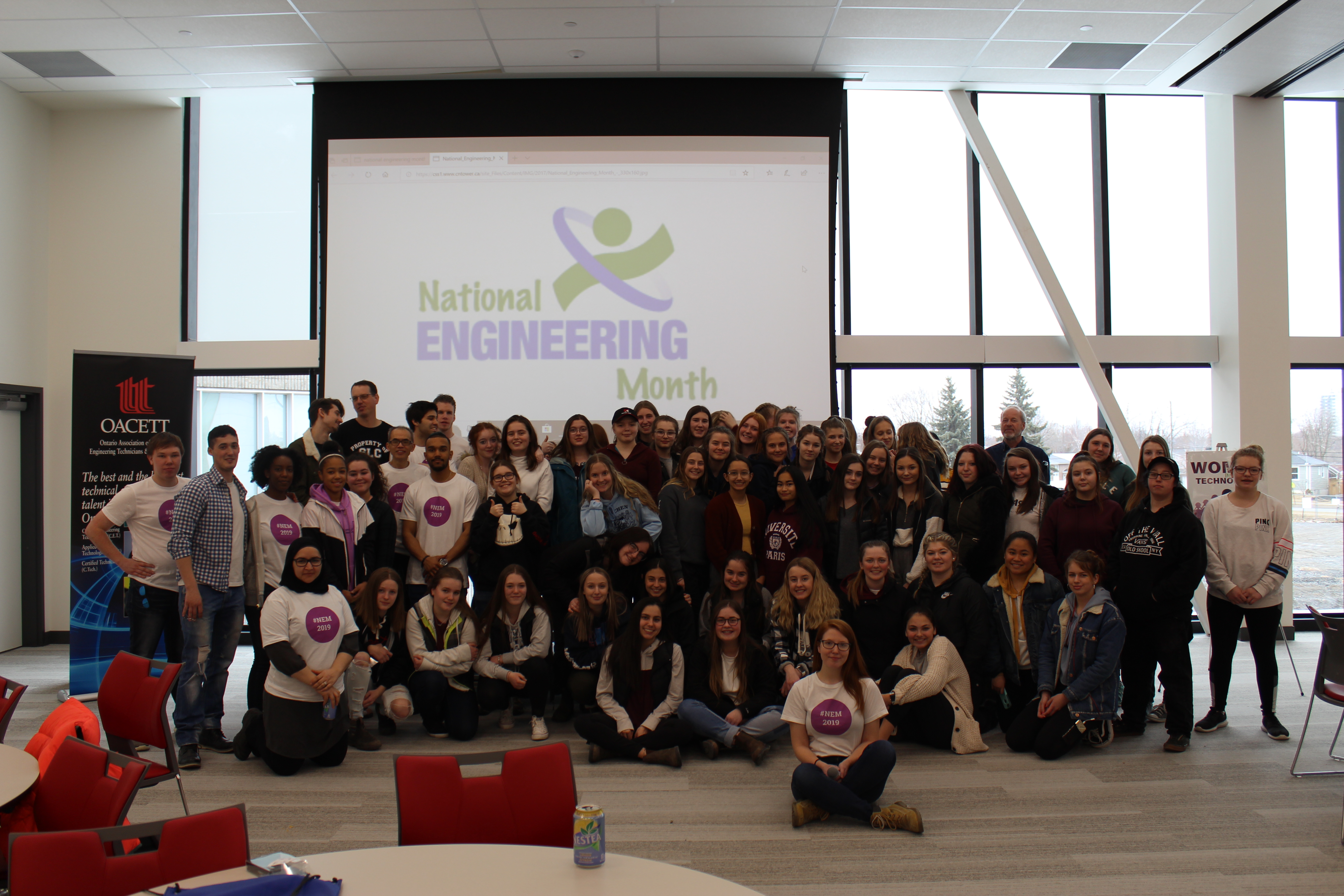 The W.I.E (Women in Engineering) Tour and Speaker Series Event welcomed 59 female high school students from grades 9-11 as well as their female teacher. They started the with a video and presentation on the lack of female representation in engineering and engineering technology, encouraging more diversity in these fields. Participants then took part in a series of challenges that assessed their knowledge and built curiosity, creativity and collaboration.
They were then broken into four groups of fifteen and each paired with two volunteers, one being a female. The students had an opportunity to experience all four of St. Lawrence College's main engineering programs and participated in activities that were organized by the female students of each program. In the Civil lab, students learned how to make concrete then had the chance to break concrete cylinders. In the Mechanical lab, they learned how to build different types of machines and got visit the welding lab to see where the building of these machines start. In the Energy systems lab, they visited the roof of the wind turbine lab and were introduced to a project that one of the female energy systems engineer had created. Then in the instrumentation lab, the students played with instrumentation robots. The day ended with a Q&A with female engineers and a closing presentation thanking NEM and OACETT.
Other Participating Teams
| | |
| --- | --- |
| School | Event Name |
| Conestoga College | Engineering Seminar |
| Conestoga College | TnT Day |
| George Brown College | GBC Technology Showcase for Building Automation |
| George Brown College | Robotics Competition |
| Georgian College | Diversity in Engineering Panel, Tour and Informaiton Booth |
| Mohawk College | 32nd Techno-Challenge |
| Mohawk College | Engineering our Future Together |
| Seneca College | FPSA Industry Dinner and Career Fair |
| Seneca College | International Women's Day |
| Seneca College | There's a Place for You Conference |
| Sheridan College | Globalization and Technology Event |
| St Clair College | Build-A-Structure |
| St Lawrence College | Bridge the Engineering Gap |
We would like to encourage all teams planning to return to the college challenge for NEM 2020 to use this information as a resource to continue to build and strengthen your events!