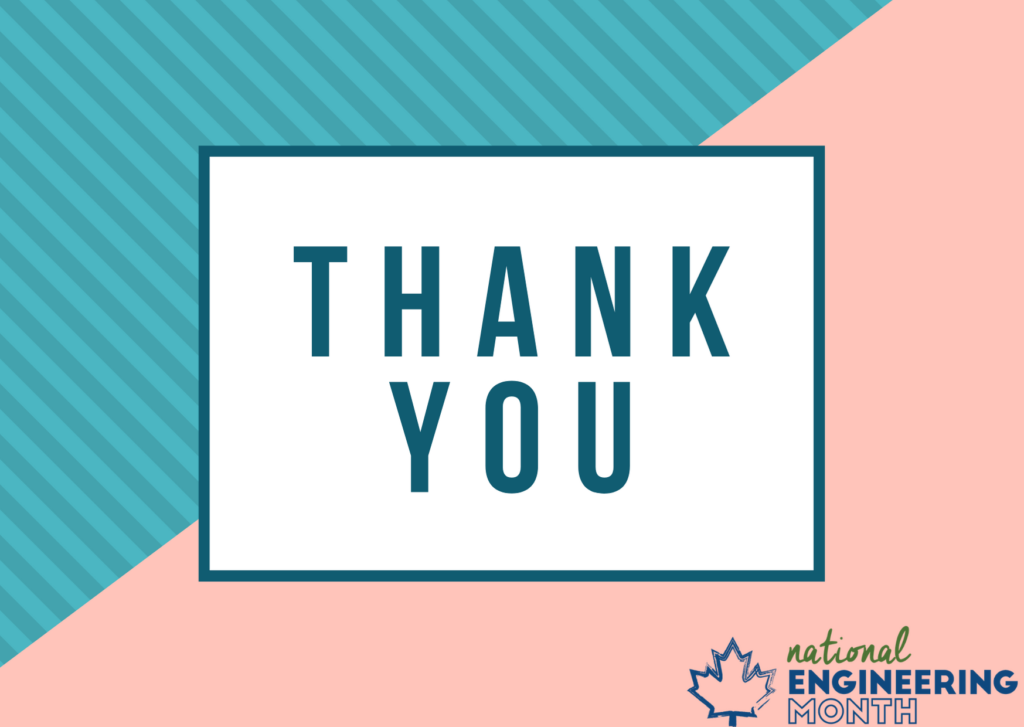 As this unique National Engineering Month draws to a close, we reflect on the resilience, brilliance and kindness of our community.
We knew #NEM2020 would be different – for the first time in years, we announced new strategic priorities: EDI (equity, diversity and inclusion), ethics and ethical leadership and lifelong learning. NEM organizers rose to the opportunity of transforming their events to create meaningful learning experiences for participants. Throughout the month we saw conversations on the intersection of ethics, EDI and engineering shift perspectives and inspire students, young professionals and experts. We saw the evaluation criteria for design challenges begin to evolve from 'building the best thing' to 'articulating how your design was built with ethical leadership at the forefront.'
When COVID-19 halted all business-as-usual, organizers who spent months preparing and crafting events pivoted their game plans. Engineers and engineering technologists don't back down from a challenge, and we are beyond impressed by their resilience and optimism in the face of such an unforeseeable challenge. In days, panel discussions and workshops were re-imagined for the digital space. We saw engineers, engineering technologists and NEM organizers unanimously ask "how can we help?" From engaging resources, to emotional supports and advice, to tinkering with prototypes for the front lines of the crisis – THANK YOU.
Thank you to our sponsors, who unwavering championed our strategic priorities. Without you NEM is not possible.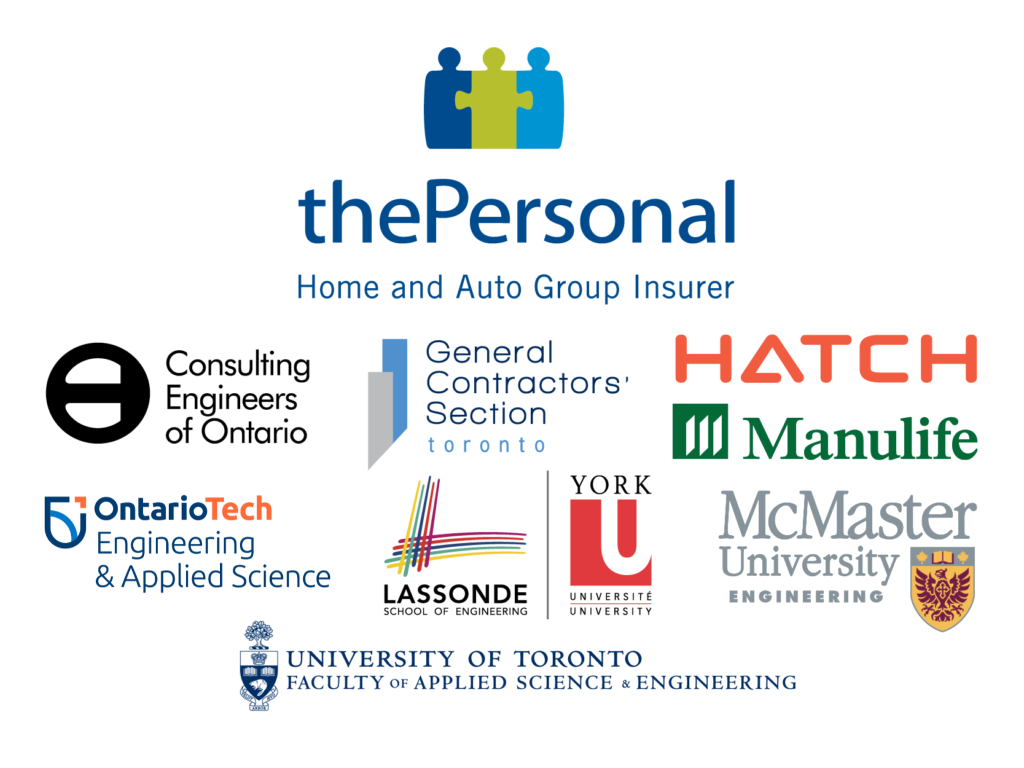 THANK YOU:
The Personal
Consulting Engineers Ontario
Manulife Financial
York University
University of Toronto
McMaster University
General Contractors Section, Toronto
University of Ontario Institute of Technology
Queens University
Hatch
Humber Collenge
Seneca Collenge
Centennial Collenge
Georgian College
University of Windsor
Cole Engineering
Mohawk Collenge
Conestoga College
Ryerson University
Great West Life
More thanks!