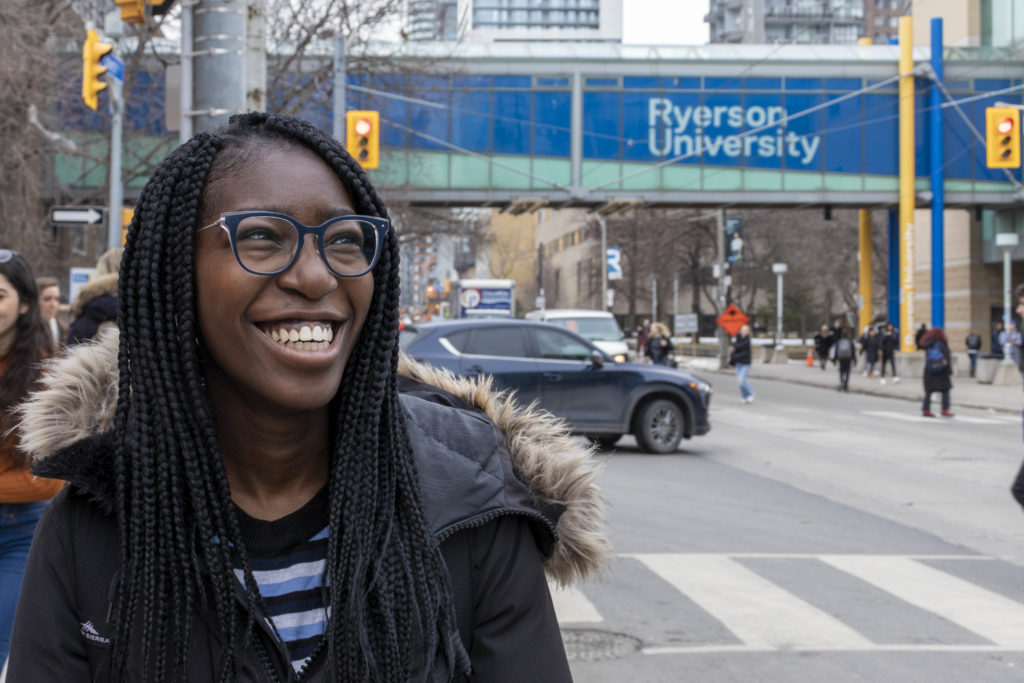 Across Ryerson University's downtown campus, you'll find innovative labs and state-of-the-art facilities – you'll also discover a dynamic community of young minds who are so much more than their studies. Learning isn't confined to a textbook or a lecture hall. It follows students out into the real world, where education intersects with professional development, community involvement and personal well-being. For students of Ryerson's Faculty of Engineering and Architectural Science (FEAS), it's not just a way of learning; it's a way of life, and what we at FEAS call the All-In Approach.
What does "all-in" mean, exactly? It means we're as invested in our students as they are. We promote curiosity, foster creativity and drive a passion for lifelong learning – all while helping build some seriously impressive resumés. Whole-student development culminates with our graduates going out into the world and making an impact. Take a look for yourself, as fourth-year biomedical engineering student Folake Kayode offers a day-in-the-life look at "all-in" at Ryerson.

8:00 a.m.
Not many students my age like waking up bright and early, and I'm no exception. But here we are on a Monday morning. Where did the weekend go?? There's a busy day ahead of me (just the way I like it), which is all the motivation I need to drag myself out of bed. I need some fuel to start my day, so I'll grab a quick breakfast on my way out the door. Today, it's a bagel, which I eat on my walk to the subway station. I don't drink coffee (it makes me queasy!), so I'm still a little sleepy but the chilly Toronto air helps me wake up.
8:20 a.m.
As I wait for my train, I queue up a podcast. I've loved the performing arts since high school, so it's usually something film-related, like The Bechdel Cast. But right now, I'm really into Drilled, a series that looks at the oil industry's role in climate denial. It's so crazy that fossil fuel companies have made billions in profits at the expense of our planet. I highly recommend a listen.
9:00 a.m.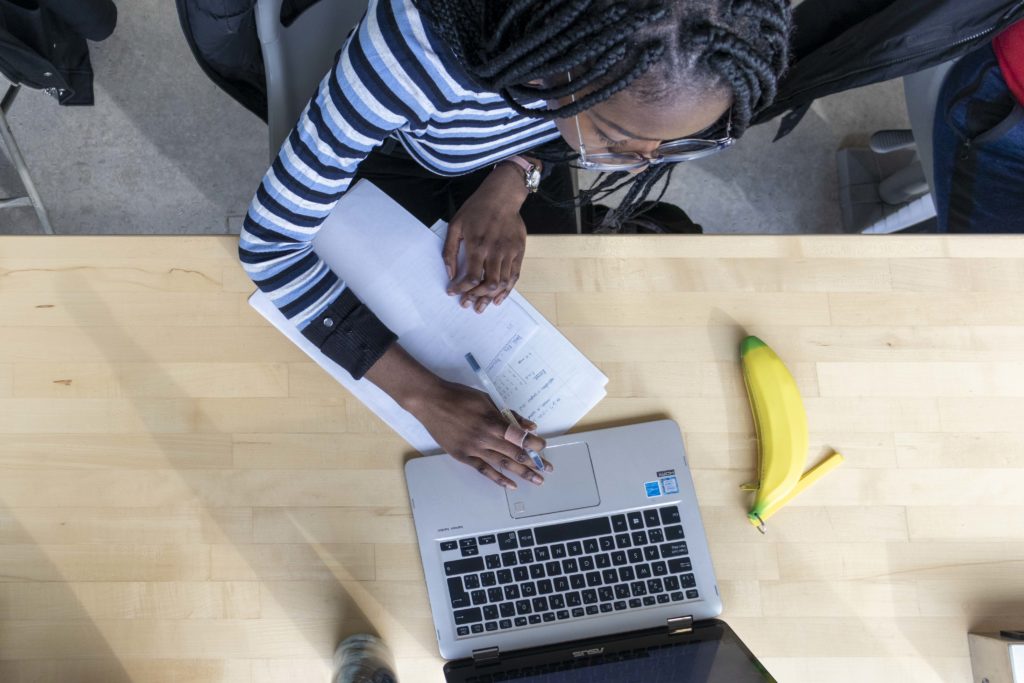 I'm on campus for Law and Ethics class. We learn about the ethics of sustainability in engineering practice, which makes me think back to the podcast from my morning commute and how bad business can impact the planet for generations to come.

12:00 p.m.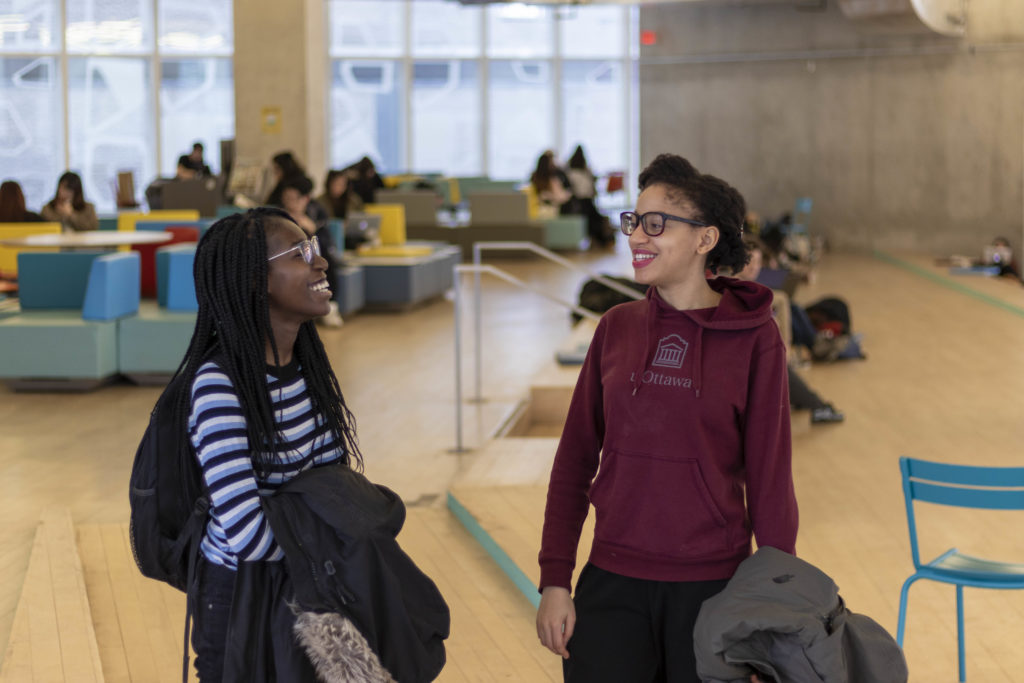 Lunchtime! I meet my friend Veronica, another fourth-year engineering student, to grab a bite from Oakham Cafe (their burger is SO good). Then, we walk over to the Student Learning Centre together and hang out in the Amphitheatre for a bit. Veronica and I have been friends since first year, after seeing each other around frosh and in our Linear Algebra class. I was super shy back then, so when I waved at her in General Chemistry and she didn't wave back, I quickly shuffled to the back of the room, hoping no one saw me embarrass myself. She approached me later and asked, "Why didn't you say hi to me?" From that point on, I've been less scared to talk to people and the two of us have grown close during many late nights hanging around Kerr Hall, talking about life and our futures after graduation. It's nice having a friend in engineering because she understands the demands of my program and has a similar schedule. If we're too busy to hang out, we'll just study together.
12:30 p.m.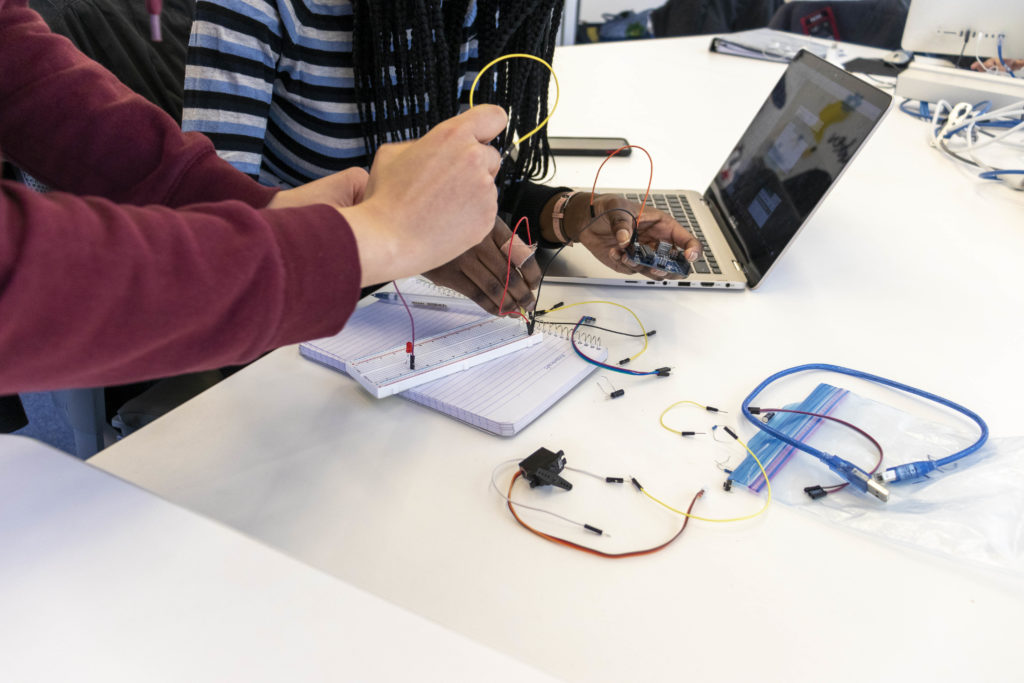 Veronica hangs back for a quick study sesh, and I head up to the third floor's Digital Media Experience Lab. There, I connect with my team for our Capstone Design Project. The fourth-year course gives students practical experience developing, designing and building an engineering technology. My team is building a 3D imaging device to automate the design of custom prosthetics. We measure the calibration error of our 3D scans and will present the results to our supervisor later this week. The measurements are pretty accurate, so I think he'll be impressed 😉
1:30 p.m.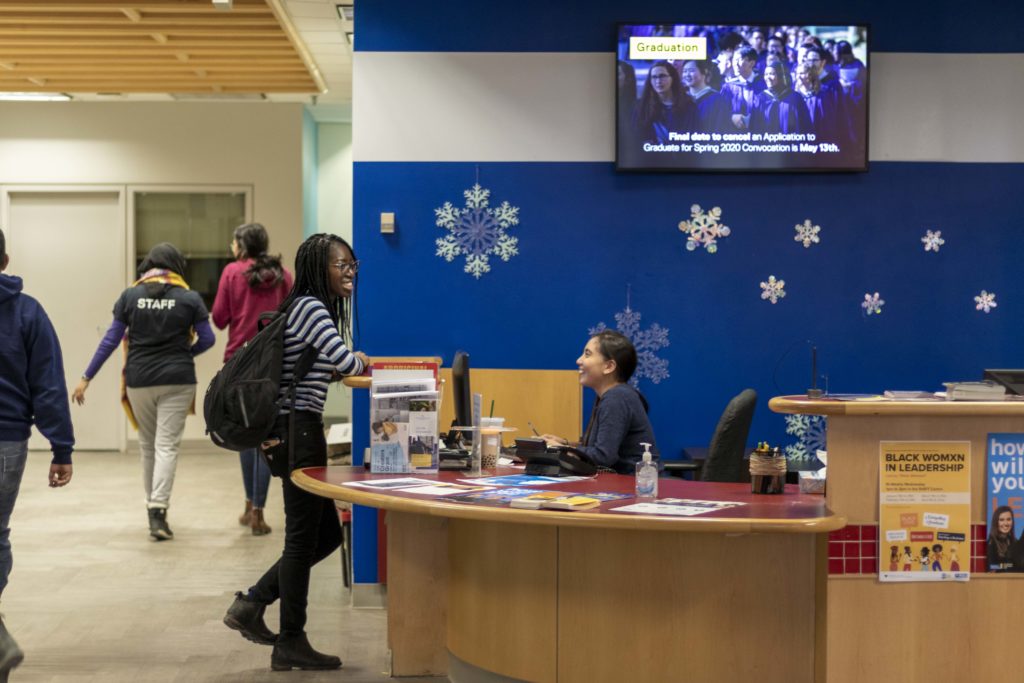 At my friend Veronica's urging, I meet with a career counsellor through the Ryerson Career and Co-op Centre. Unlike Veronica, I'm not entirely sure where I'll be next year. My plan was to go to med school, but my studies and a summer placement at Sunnybrook Hospital taught me that I don't want to be a doctor. (I'm too squeamish. Even seeing illustrations of cancer cells freaks me out!) During my co-op internship at Toronto Hydro, I discovered I'm more interested in software, coding and problem solving. The counsellor and I conduct a career aptitude test, which will help us identify jobs that fit with my personality and preferences, and I leave the centre a little more confident than I arrived. Phew.
2:00 p.m.
Tonight there's a National Society of Black Engineers networking night, so I help set up in the Sears Atrium. The event begins with some inspiring keynote speeches from Black engineering professionals. One statement that sticks with me: "We didn't come this far to only come this far." It reminds me that, even though I'm just a couple months away from graduation, my work isn't done. As one of only a few Black students in my class, I hope that I can be successful and encourage young girls to pursue their passions. Looking around the room to see so many Black engineers in one room feels empowering and validating, and I recognize that we have a community that is so willing to support and push each other to succeed in whatever they choose to do
5:30 p.m.
It's my weekly executive meeting with the RyEngPlay, which puts on a theatrical production called EngPlay at the end of April. That's right: engineers can act, too! Everything from the set design to costumes, writing and acting is done by engineering students. My love of theatre started as it did for most kids my age: watching Glee. As a RyEngPlay exec, I like being able to share my joy with other students and make it fun for the actors and the audience. The show itself, called Commute From Afar, is about the Ryerson community coming together. At its core, that's what EngPlay is all about.
7:00 p.m.
Time to head home. I have dinner with my mom, dad, brother and sister, and we stream Toy Story 4 on Disney+ (I may have cried just a little). Then, it's lights out.