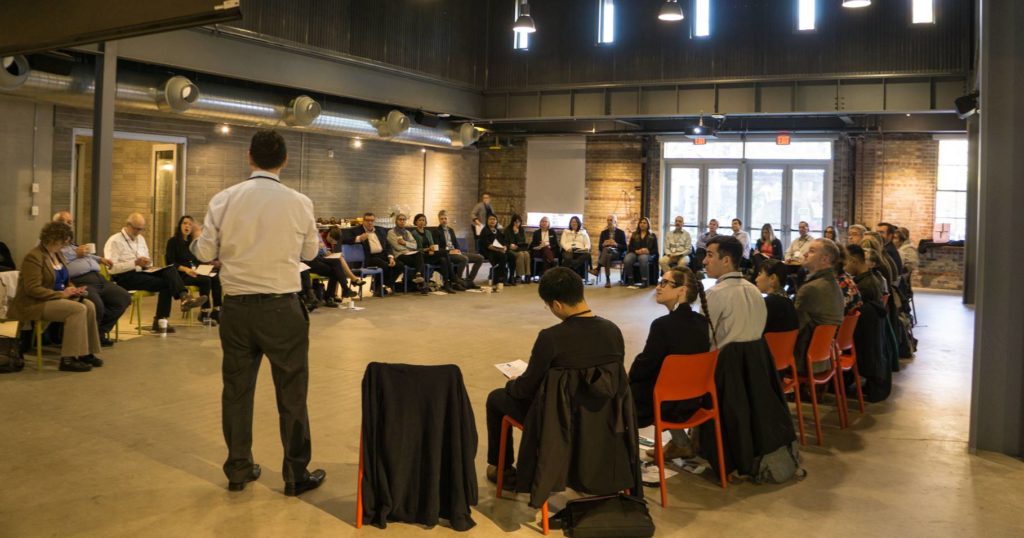 We were thrilled to be invited as a client to the Future Cities & Technological Stewardship workshop, hosted by MaRS and the Engineering Change Lab.

Leaders from within and beyond the engineering community gathered at Evergreen Brickworks to explore how the engineering community can better connect with diverse conversations about future cities and promote technological stewardship.

As a client, we were spoiled with the opportunity to collaborate with wickedly bright minds on a NEM-related challenge. 

We were joined by representatives from the City of Toronto, Ryerson University, Concordia University, University of Toronto, York University, Metrolinx, Deloitte, Canadian Federation of Engineering Students, Toronto Community Housing, Ontario Ministry of Education, and other thought leaders and changemakers. 

We acknowledge that some key voices vital to the conversation on future cities weren't present, like those of youth, the homeless, Indigenous peoples and politicians.

We invite the NEM community to consistently be reflective and critical about how representation shapes conversation. Committing to equitable, diverse and inclusive practices is proven to drive innovation!

Engineers need to be part of the conversation…

Engineers are the key developers and creators of technology. That's a lot of responsibility! The good news is that even though engineers play a fundamental role in the realization of our hopes for future cities, the future doesn't rest solely on their shoulders. The not-so-good news is that engineers are often disconnected from the conversation, developing technology in the background while city-builders and civic actors are left to react and adapt to its emergence.

The collaborative nature of the Future Cities & Technological Stewardship gave us hope for a future in which the engineering community is plugged into interdisciplinary conversations, improving the human experience.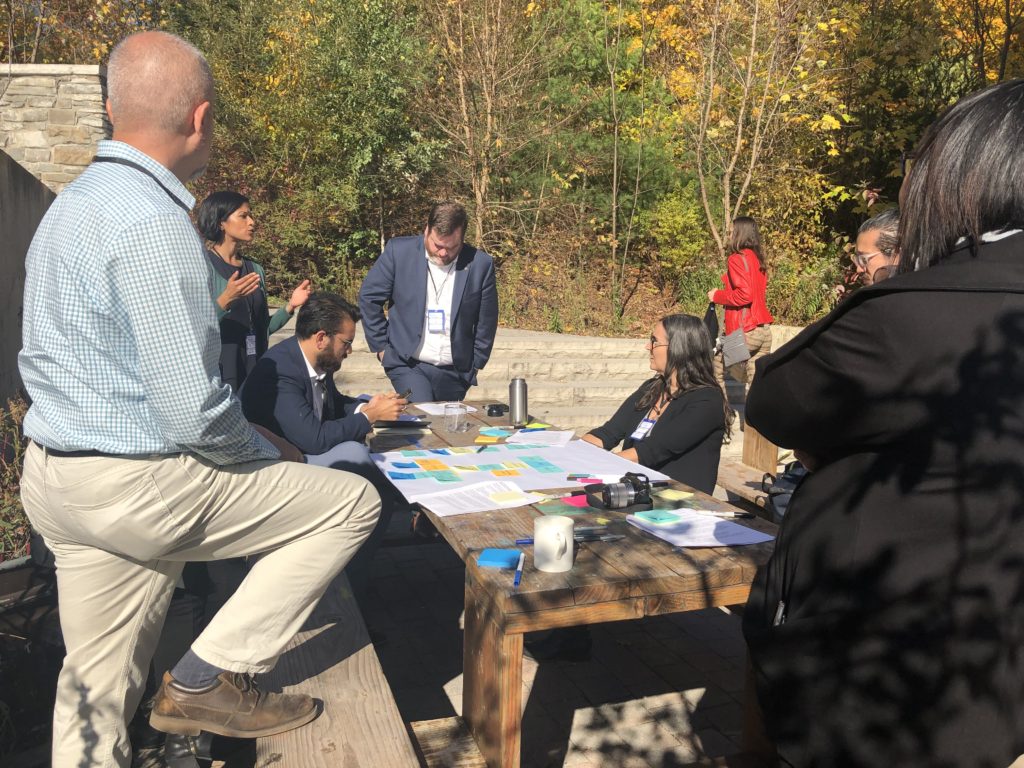 The workshop goal wasn't to find solutions for client challenges. If you're an engineer stay with us… The workshop was grounded in the belief that systems and norms change over time through the collective and sometimes seemingly small choices made by disparate actors. Our winning outcome was to leverage the voices of the engineering community and those outside of it to help us better understand our challenge.

NEM's focus was to think about elevating opportunities for engineers to connect to the public. More specifically, we asked how NEM organizers could generate new ways to participate in future cities conversations and connect to the public.

One of the insights that emerged for us was the possibility of a symbiotically beneficial relationship between NEM and B-Corporations (corporations that balance purpose and profit and are legally required to consider the impact of their decisions on their community and the environment). This was a powerful insight because it emerged from engineers, to us this is an indication of the endless possibilities of leveraging interdisciplinary approaches. No more silos!

We now have new and innovative perspectives on connectivity that we hadn't considered before! We are thinking differently about providing meaningful opportunities for engineers and engineering technician/technology students and professionals to connect to future cities, macro ethics and technological stewardship conversations through NEM events. We're working on further developing these ideas  through collaborative and EDI-driven processes. We're also prepared to have our perspective and assumptions flipped on their head and start anew, it's part of the process!
If you're curious about the other client challenges: MaRS was looking at new ways of thinking about developing meaningful civic participation for a city data trust. The City of Toronto explored planning transportation innovation zones. York University needed new ways to think about knowledge mobilization and academic training. Thin Air Labs explored retrofitting the built environment of cut-through neighborhoods through citizen-led solutions.

Thank you MaRS and Engineering Change Lab for inviting us and being catalysts for connection and change.