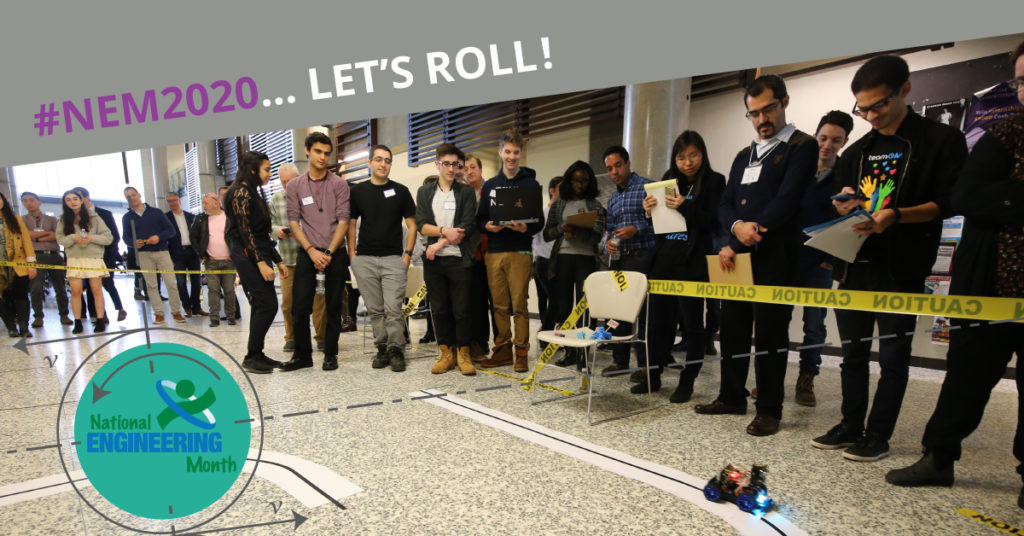 NEM 2020 is just around the corner! With event applications flying in until the end of October, we are well on our way to another great year of learning and celebrating. To kick-off this year's campaign, we are unveiling a new strategy for our work, which unifies the strategic priorities of provincial National Engineering Month initiatives across Ontario.
NEM Ontario is working to retool the social thinking of engineers and engineering technologists and technicians, and support their pursuit of lifelong learning. To make this a reality, NEM 2020 will commit to furthering three priorities: Ethics, Lifelong Learning, and EDI (equity, diversity, and inclusion).
The new strategy will be integrated through NEM 2020's event types: design challenges, panel discussions, and networking events. Event organizers are being challenged to lead an event that aligns with one of the outlined strategic priorities.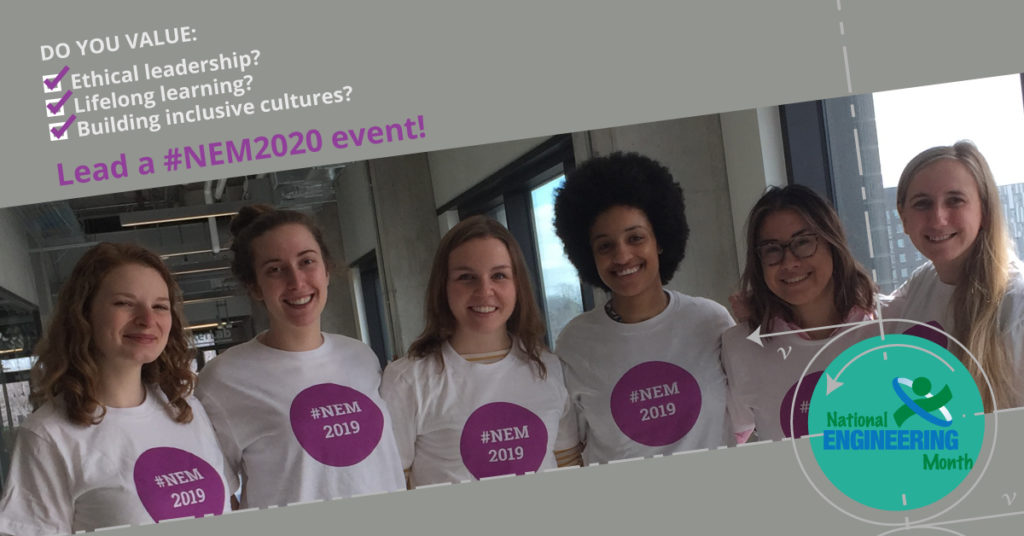 Lifelong learning is designated the top priority for NEM 2020 in response to the increasing rate of change facing the engineering profession. National Engineering Month is committed to supporting engineers and technologists in managing their continuously evolving professions. We do this by providing the tools needed to understand the ethical roadblocks presented by new technologies and promoting the innovations fostered by EDI-driven thinking. Ultimately equipping professionals with the ability to meet the demands dictated by industry.We are looking forward to another amazing March, and to seeing how our hard working team of event organizers bring this strategy to life. Apply now!