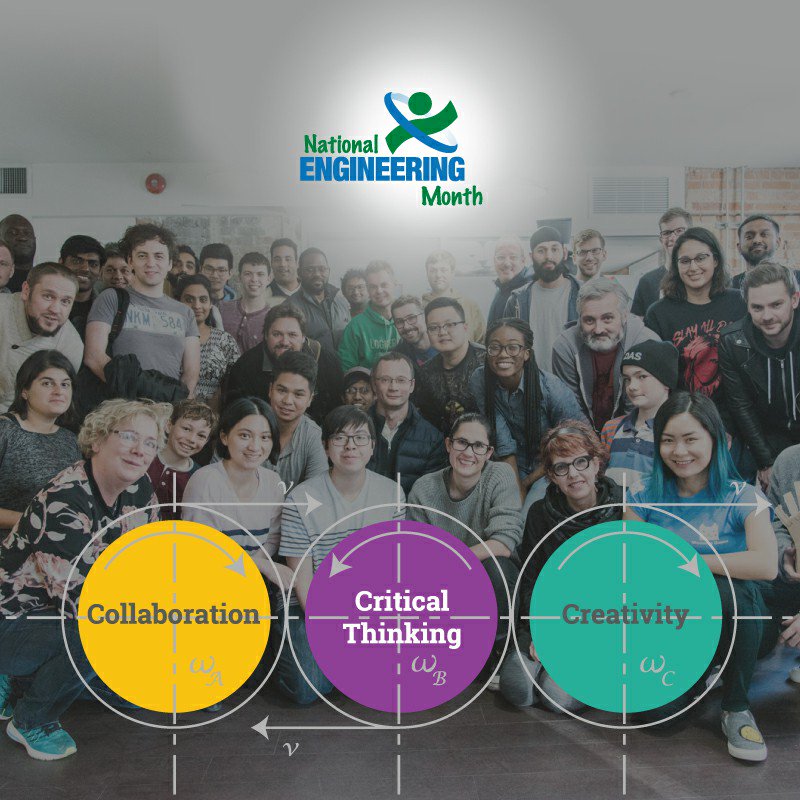 Woo-hoo! It's finally here!

In just the first week, there are 30 events to look forward to and over 300 throughout the month! Use the hashtag #NEM2019 on Twitter and Facebook to share and follow the fun.

We are proud to support initiatives that seek to change the perception of engineering and engineering technology, build curiosity, creativity, critical thinking and collaboration, and work toward diversifying the disciplines.

Most of this years events offer participants hands-on learning experiences that meet them where they're at in their discovery and knowledge of engineering and engineering technology. As well as opportunities for industry professionals to inspire and connect with the new generation of changemakers.

Are you attending a NEM event this year? Let us know by tweeting or commenting below!

Here we goooo!!