The College Student Challenge is a student competition that takes place during National Engineering Month every March. Teams of up to 5 students work together with their local OACETT chapter and volunteers to host one or more public outreach events in their local community. We've asked all the College Challenge entrants to submit a report to us. Here's how students at Centennial College celebrated National Engineering Month! For more College Challenge 2018 reports, click here!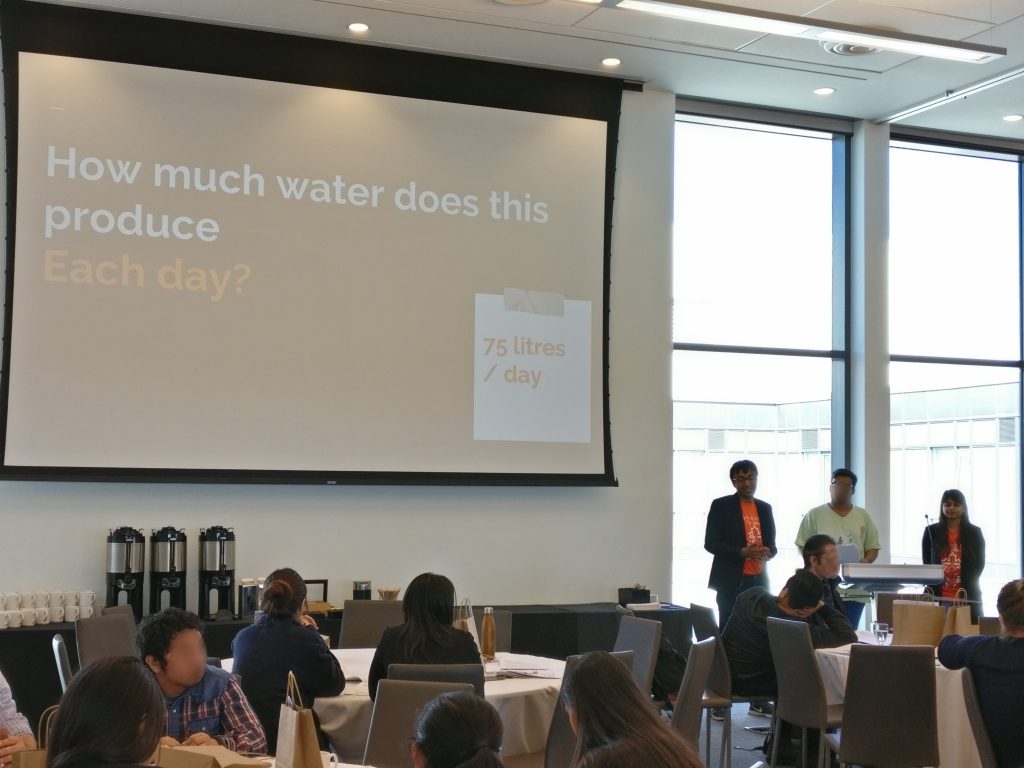 NEM 2018 at Centennial College: STEAM Week 2018
By: The STEAM Week 2018 Team
The Centennial College STEAM Week 2018 event at the Centennial Event Centre was a lot of fun this year for both guests and participants. The Engineering Convention got off to an inspirational start with a welcome speech from Dr. Patrick Kelly, Dean, School of Engineering Technology & Applied Science (SETAS), and continued with a fantastic showing of student capstone projects and official research projects from Centennial's R&D division, ARIES.
The Hackathon for World Water Day (March 22) centred around an engineering challenge facing a small community with limited access to potable water. Students and guests teamed up to create some really innovative solutions to solve the issues facing the hypothetical community, many solutions of which could be implemented in the real-world right now. There were also some delicious food science demonstrations that were a great hit with everyone, as engineered formulations were tweaked in real-time, and with a lot of bite-sized samples!
Overall, it was a great day, and it would not have been possible without the support of the National Engineering Month (NEM) organizers, Centennial College, OACETT, the Canadian Society of Microbiologists, and all our other sponsors and supporters. Special mention goes out to all our amazing volunteers as well – your dedication and hard work were invaluable to the success of this year's celebrations!
All of us really enjoyed this year's events, and we are looking forward to next year's competition as well!