The College Student Challenge is a student competition that takes place during National Engineering Month every March. Teams of up to 5 students work together with their local OACETT chapter and volunteers to host one or more public outreach events in their local community.
We've asked all the College Challenge entrants to submit a report to us. Here's how students at Mohawk College celebrated National Engineering Month! For more College Challenge 2018 reports, click here!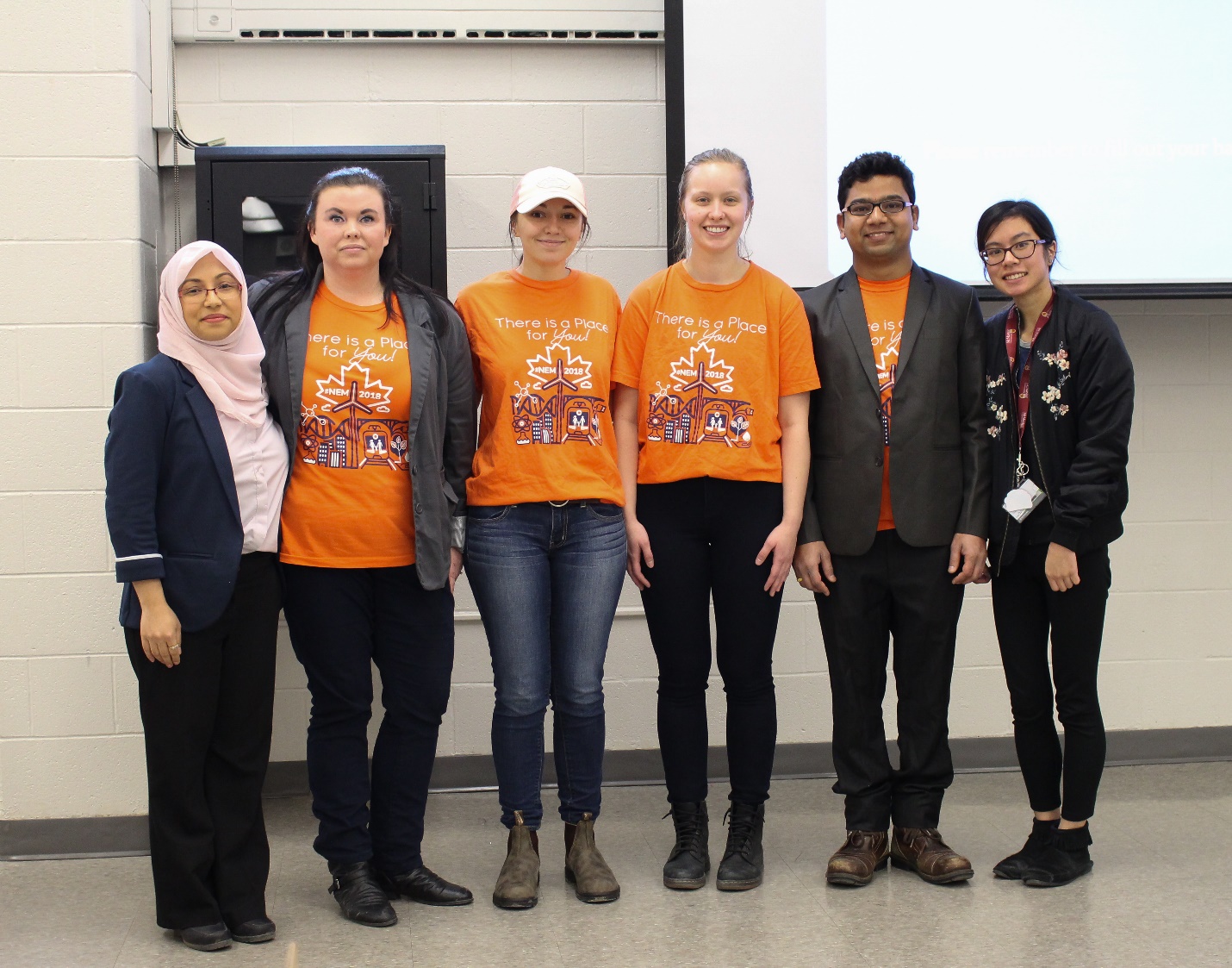 NEM 2018 at Mohawk College: Engineering Technology, Rated "E" for Everyone
Guest post By: Jodi Turner
Celebrating diversity and thinking about future careers
The National Engineering Month of March was celebrated all month long at the Mohawk College.  The first event was organized in collaboration with Social Inc. on Wednesday, March 7th, 2018 to celebrate Women in Technology as part of the International Women's Day.  This event promoted dialogues on gender inclusion and diversity in Engineering Technology at The Arnie, Mohawk College Students favorite social spot.
The second event, entitled "Research and Entrepreneurship in S.T.E.M." on Wednesday, March 14th, 2018, were presented by Professors Rubaid Khan, Andrea Johnson and Dr. Ethan Paschos from Mohawk College to encourage students to use creativity and imagination to turn ideas to reality. Professor Khan and Dr. Paschos shared current research at the college and innovative solutions to reversing technological damage to our environment. Ms. Johnson provided some key tips to start thinking like "intrapreneurs" (practicing entrepreneurship within a safety net of another organization) and entrepreneurs in S.T.E.M. Attendees were engaged and were given further opportunities to inquire about being involved in the current research and entrepreneurship related projects at the college.
Members from the NEM Team also volunteered at the Manufacturing Industry night organized by the Engineering Technology department.  Held on Wednesday March 21, 2018, employers from the electrical, mechanical, chemical and computer engineering industries were present to interact with students of the College.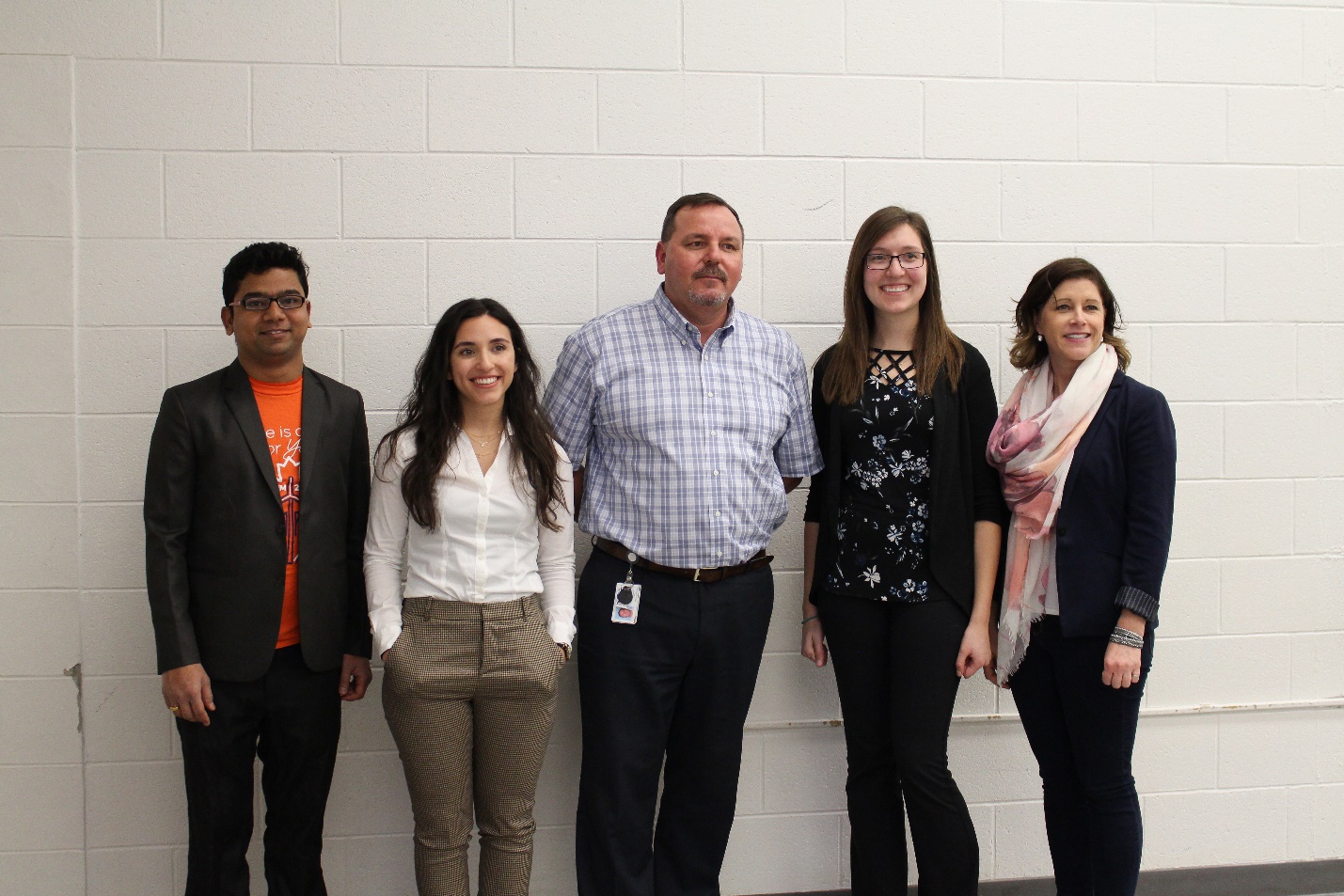 Learning through film and through lecture
The third event held by the NEM team was a movie night on Thursday, March 22, 2018, featuring, "Hidden Figures". This movie is based on true events about the lives of some of the first women in NASA, who helped shape the world as we know it in the field of outer space exploration. This evening provided a relaxed atmosphere for students to enjoy including popcorn and pizza.
Lastly, the National Engineering Month at the Mohawk College ended with two guest speakers from the industry: Bill Docherty, C.E.T. City of Hamilton and Adriana Perri, Scientist from Estée Lauder. Each speaker shared information about their respective companies and their experiences with students to aid them in future employment opportunities. The afternoon was concluded with a luncheon, drawing raffles to win one of three OACETT Student Memberships, and Volunteer appreciation.